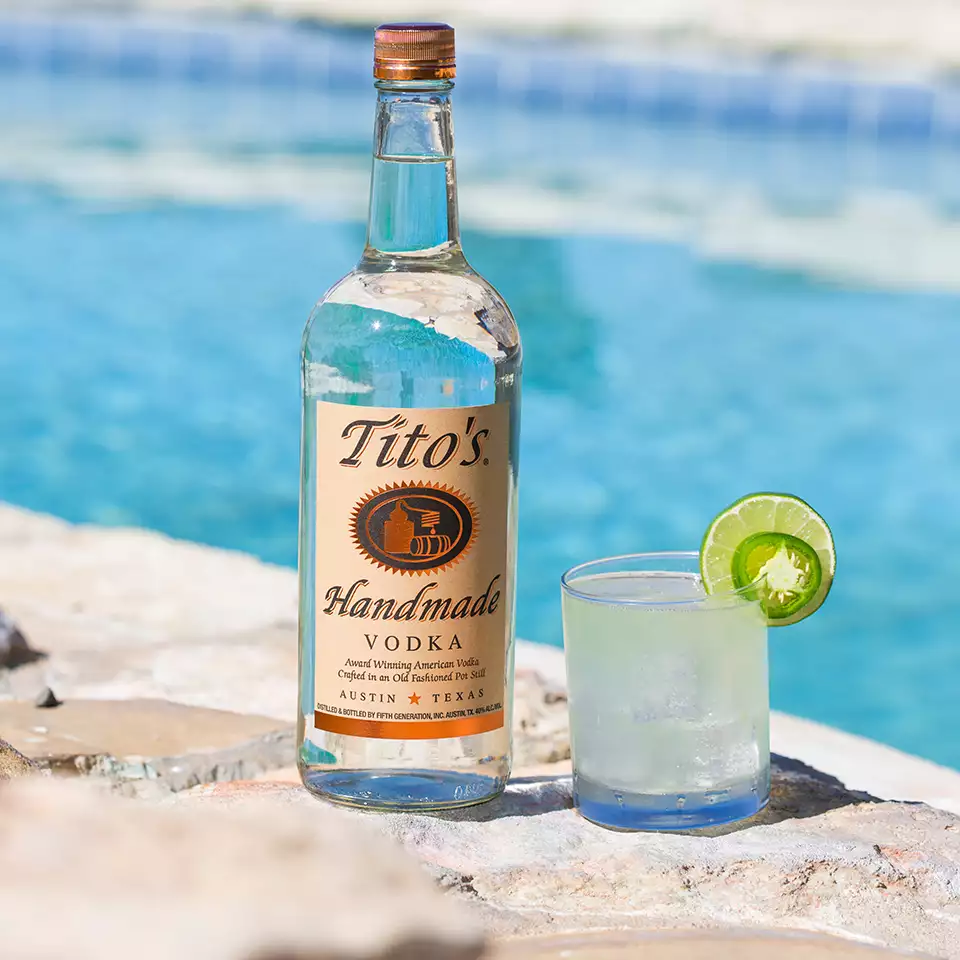 AMERICA'S
ORIGINAL
CRAFT VODKA
Tito's Handmade Vodka is America's Original Craft Vodka. In 1995, Bert 'Tito' Beveridge obtained the first legal permit to distil in Texas and created Tito's Handmade Vodka. We batch distil our corn-based vodka using old-fashioned pot stills and the vodka is naturally gluten free. Tito's Handmade Vodka is distilled and bottled by Fifth Generation Inc. in Austin, Texas on the very same land where the whole venture started.
It took the company more than eight years to really find its legs. Today, Tito's Handmade Vodka is one of the most successful distilleries out there and remains one of the cleanest spirits available. Tito unknowingly started a revolution, and has stayed true to those upstart roots even today.
The water for Tito's is filtered through limestone to remove impurities without removing flavour. In fact, the limestone augments the flavour. Tito's is now the number one spirit in America and is distributed in 152 countries worldwide.
Brand performance
% Increase in Tito's vodka volume sales vs pre-covid

100 %

% increase in premium vodka sales in GB on trade

26 %
We started Vodka for Dog People to rescue and protect the animals that have come into our lives, many of whom now thrive alongside us at our distillery and office.

We proudly support thousands of nonprofits. Learn more about how they are making the world a better place.

We're turning spirits into love and goodness by growing community gardens and farms across the country, one block at a time.