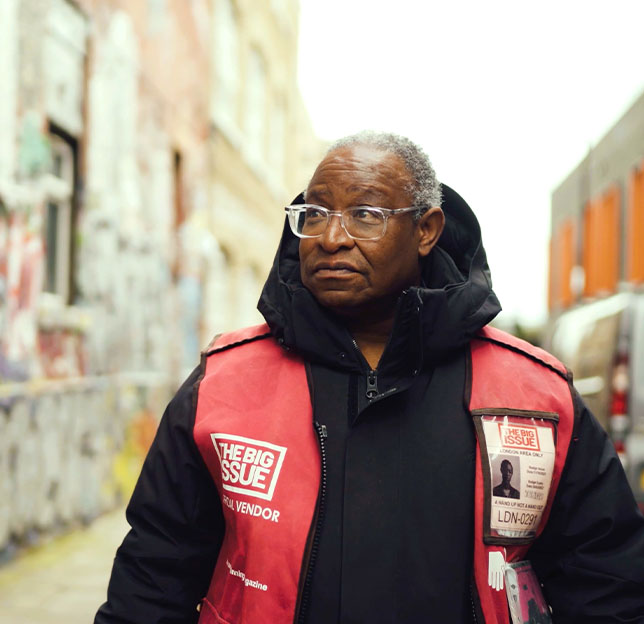 Big issue group
and
C&C
join forces
Big Issue Group and C&C join forces across mentoring, skills transference, and access to employment opportunities as part of new three-year partnership
We're embarking on a brand new, three-year partnership with the Big Issue Group as part of our ongoing commitment to support the communities we serve across the UK and Ireland, aiming to change lives through enterprise.
Find out more from Richard Hayhoe, our Corporate Affairs & Communications Director, who recently met with Evie Breese, Big Issue's Employment Reporter:
At C&C, we already work across complex societal areas, covering homelessness, addiction, food poverty and mental health, as part of our established Environmental, Social and Governance (ESG) Agenda, which closely aligns with the Big Issue Group's core mission of changing lives through enterprise.
A key partnership priority will be identifying opportunities for Big Issue vendors and others who face barriers to employment to transition into internships or permanent employment with C&C and across the wider hospitality industry, via Big Issue Group's Employability Programme. This builds on our existing outreach initiatives which have empowered people from marginalised communities into work.
Together, with the Big Issue Group, we will deliver four wide-reaching social programmes tackling challenges and providing social and economic opportunities for Big Issue vendors, people from underrepresented and less privileged backgrounds, as well as social enterprises and charities, as part of several key Big Issue Group's projects:
Big Issue Pitch – Sheltered pitches at our locations and on-street support initiatives to create opportunities for vendors to reach more customers
Big Issue Breakthrough and Big Issue Invest mentoring – offering practical mentoring, training and skills development to the individuals and organisations Big Issue Group supports
Employability Programme – providing opportunities for people facing barriers to work to transition into supported employment
Cause-related Marketing Campaigns – collaborating on joint campaigns, including fundraising initiatives that everyone can get involved in
Lara McCullagh, Group Executive Director at Big Issue Group, adds:
"We are incredibly excited to be entering into this partnership with C&C Group. This is a relationship which will enable us to further our mission of changing lives through enterprise by creating opportunities for many of those with whom we work, including vendors, trainees coming through our paid internship programme, candidates coming through our employability schemes, as well as the organisations we invest in. I very much look forward to seeing the brilliant impact this partnership will have over the next three years."
Find out more about our ESG agenda by clicking here