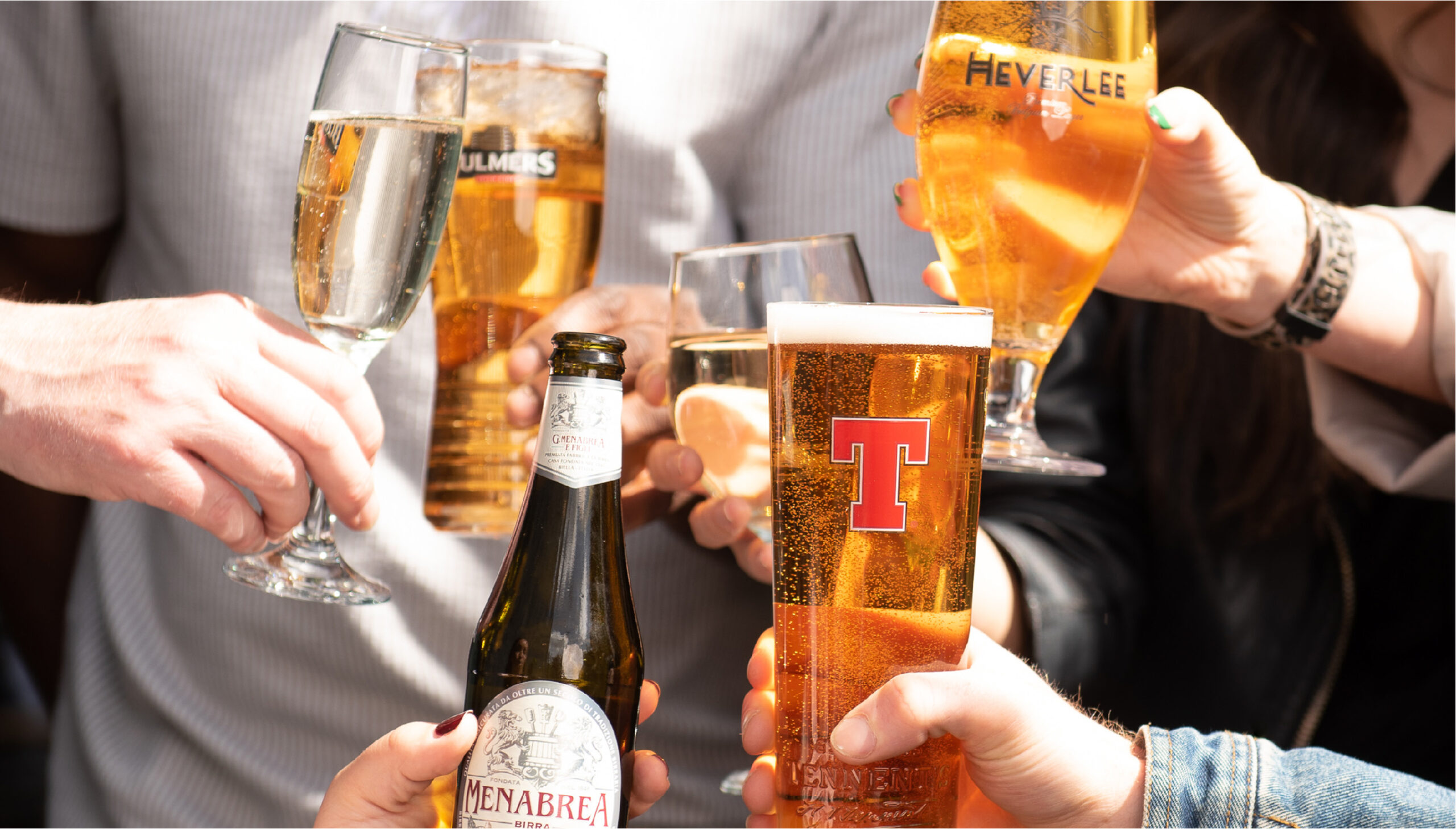 Our
Portfolio
of market
LEADING BRANDS
Our owned, agency, invested and route to market brands
Our heritage, skill and passion for brewing means we create a portfolio of some of the industry's most admired beers and ciders for the UK, Ireland, and export markets across the world.
With an enviable track record of building and growing iconic brands, along with unrivalled distribution capability, some of the world's best loved brands choose us as their exclusive distributor in the UK and Ireland.
We are always looking for new and innovative drinks brands to invest in and partner with to help grow revenue and distribution. We're proud to work with brands whose values and ambitions align to our own.
Our route to market brands serve some 30,000 customers across the UK and Ireland with an unrivalled range of owned, agency, and third party drinks brands delivered from our national distribution network on our own fleet of vehicles.