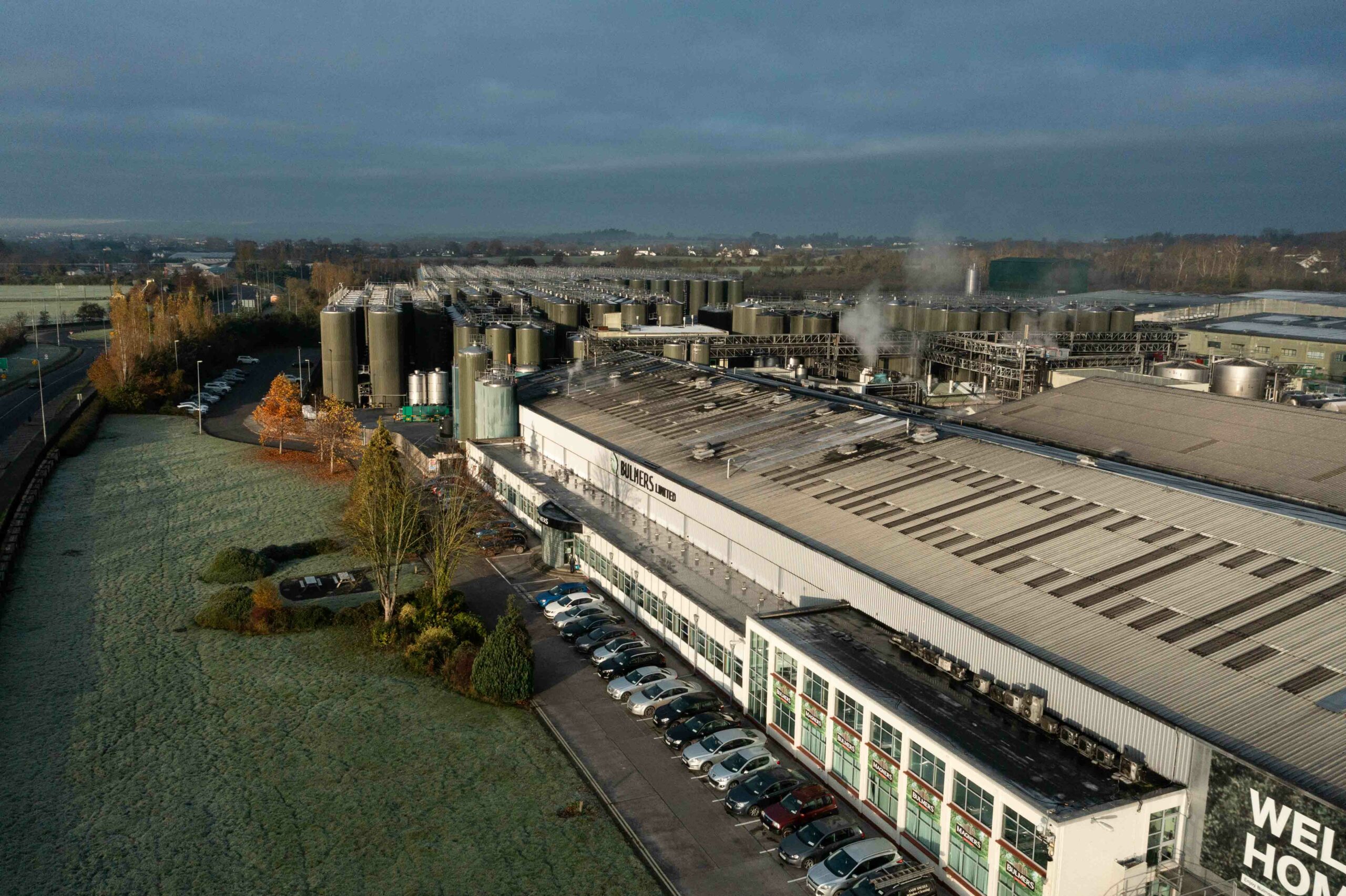 Collaborate
With
Government
&
NGOs
Environmental
Social
Governance
Engaging regional and national government
C&C Group plc engages with regional and national government bodies and agencies which implement and enforce applicable laws across our industry, to communicate our views to those who have responsibility for implementing policy, laws and regulations relevant to our businesses.

Leo Varadkar, Tánaiste and Minister for Enterprise, Trade and Employment, Senator Garret Ahearn and Councillors Michael Murphy and John Fitzgerald are welcomed by C&C Group plc, CEO, David Forde and colleagues to the Bulmers Cider manufacturing facility in Clonmel Co. Tipperary
Supporting Long Live the Local with BBPA
In FY2022, C&C worked with the British Beer and Pub Association ('BBPA') and c.50 producers and pub groups to support Long Live the Local. The campaign was launched in 2018 to raise awareness of the high number of pub closures across the UK and to highlight that the UK has one of the highest beer duty rates in the world.
The campaign seeks an extension in the lower level of VAT for food and beverages sold in hospitality, an overall reduction in beer duty and alcohol duty reforms that support British pubs and beer as a lower strength product, together with lower business rates for pubs equitable to other similar businesses.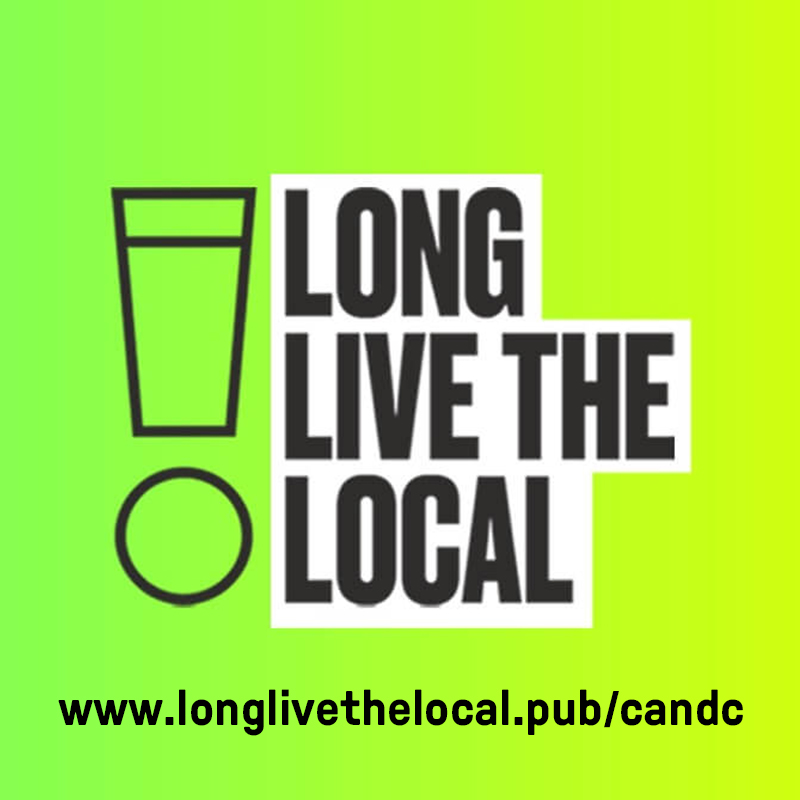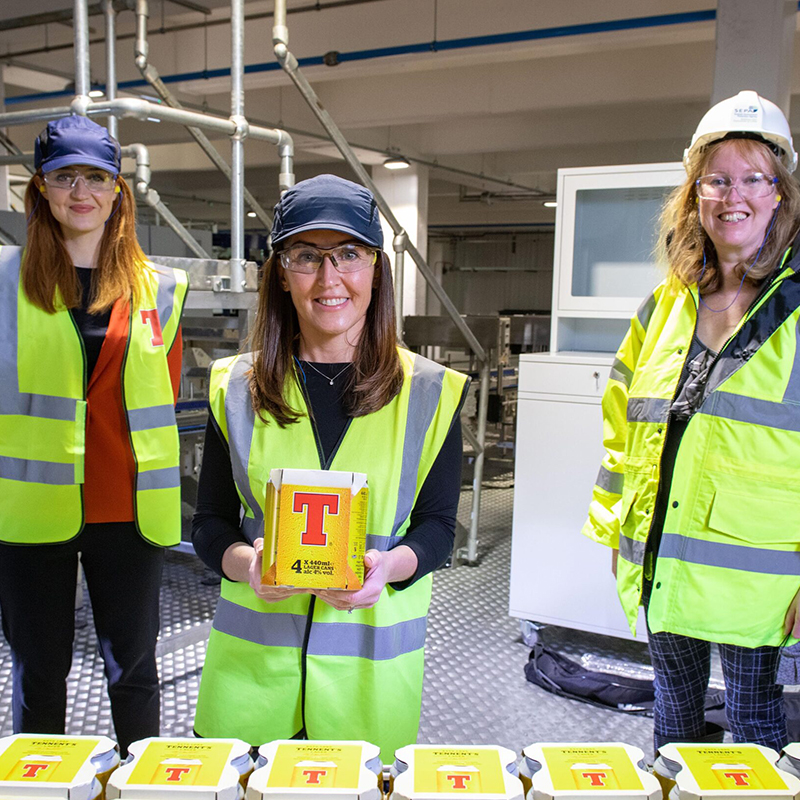 Sustainable Growth Agreement with Scottish Environment Protection Agency
During a visit to Wellpark in October 2021, Màiri McAllan, Scottish Minister for Environment and Land Reform, and Jo Green, then Chief Officer for Green Recovery at the Scottish Environment Protection Agency ('SEPA'), announced the signing of a Sustainable Growth Agreement ('SGA'), between Tennent's and SEPA which sets out a joint vision for how the producer of Scotland's favourite beer can help encourage the country's drinks industry to adopt more sustainable practices. The SGA focuses on two key areas. The first looks to address Tennent's environmental footprint across plant, supply chain, distribution networks and materials use. The second explores how Tennent's will use heritage and its iconic brands to educate and engage consumers and customers in conversation on climate change and environmental challenges, and help drive positive action.
Partnership with 2050 Climate Group and Scottish Environment Protection Agency
Tennent's has also partnered with SEPA and climate charity, 2050 Climate Group, to hold a series of 'Pint and a Plan' workshops, to engage consumers in climate conversation. A launch event was held at Wellpark during COP26. A further series of events will be held in on-trade venues across Scotland throughout 2022, bringing together consumers and climate activists, with the aim of increasing climate conversation and action.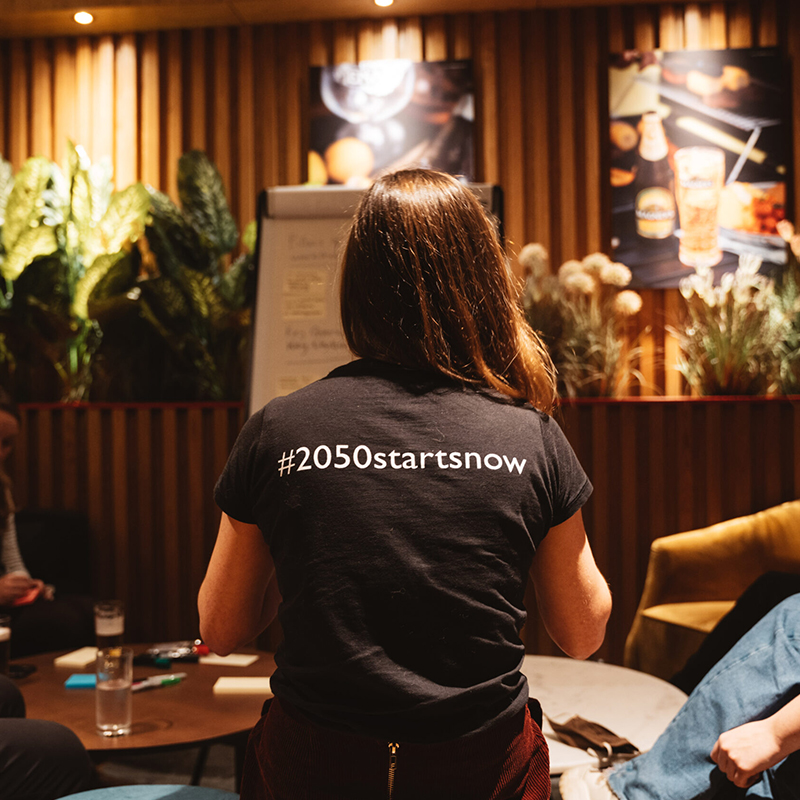 For more details on our ESG programme and Collaborating with Government and NGO's, please click here