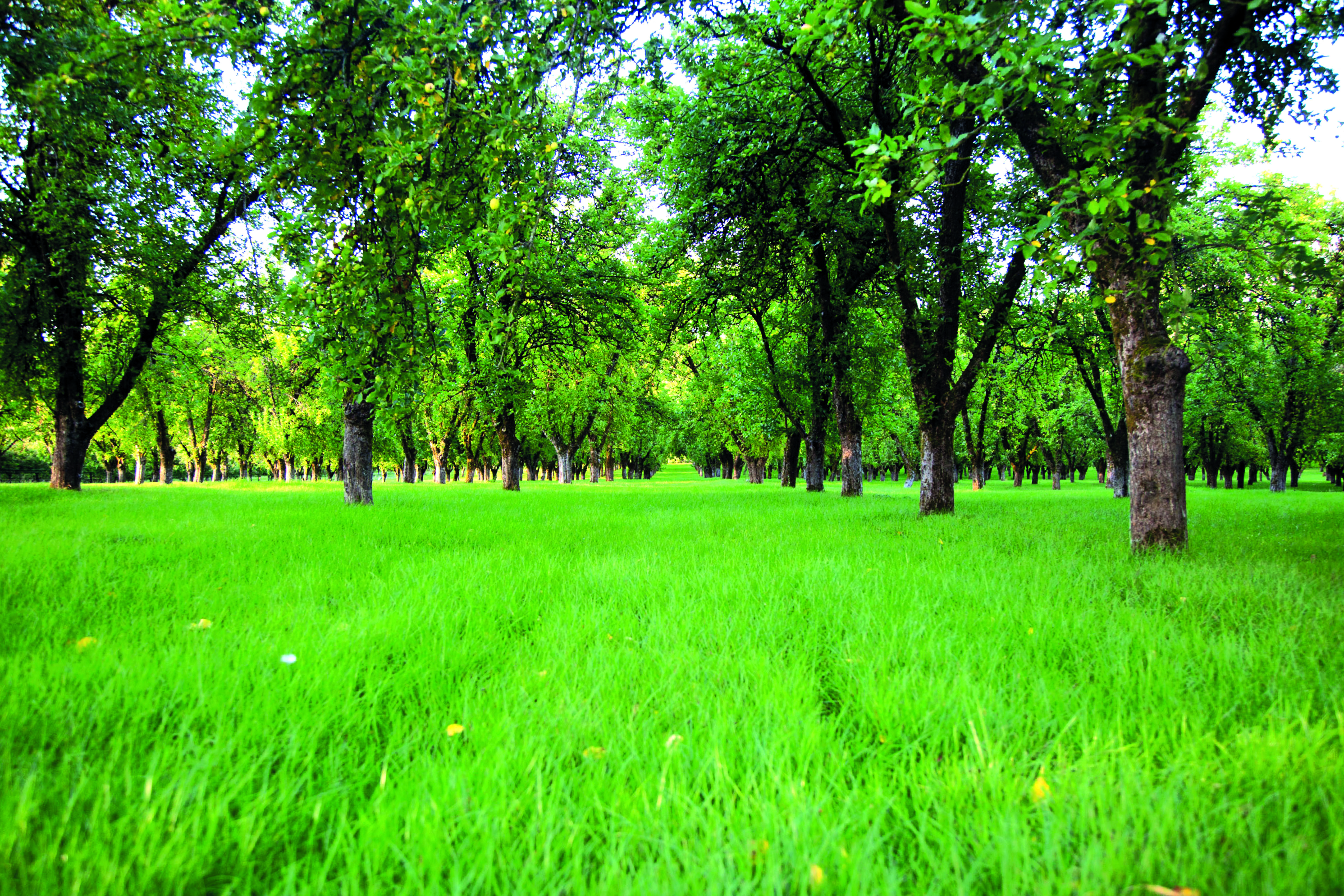 Sustainably
Source
Our
Products
&
Services
Environmental
Social
Governance
Sustainability and our partners
The Group recognises that sustainability needs to be embraced by partners at every stage of the supply chain in order to be successful.

Audits and reviews are carried out both during initial procurement and over the lifetime of a major supplier's contract to assess the supplier's track record in environmental management, health and safety, sustainability, diversity and overall corporate social responsibility.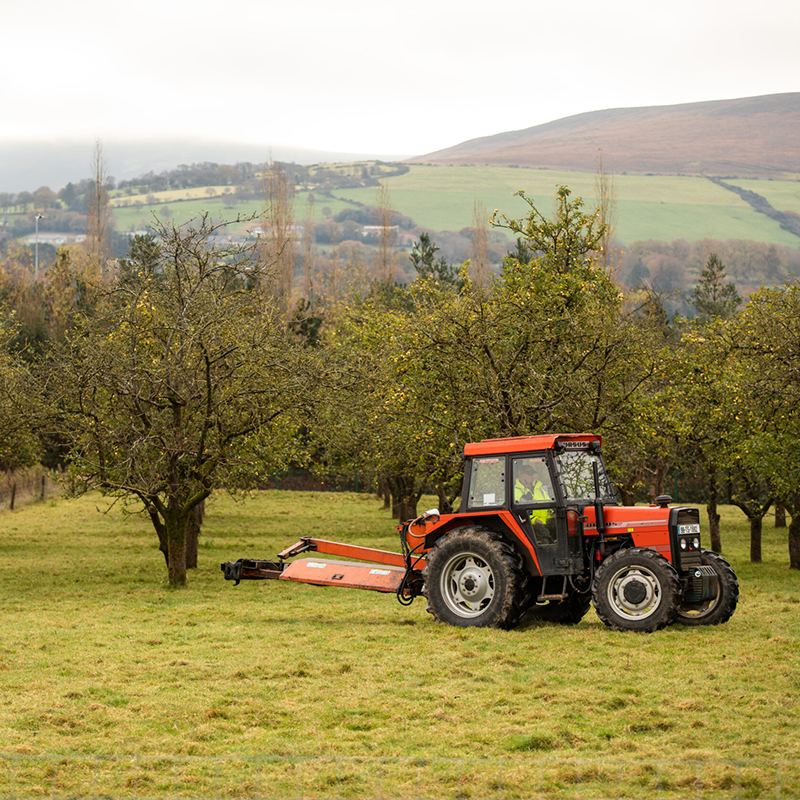 Collaboration with our apple and barley growers
We are committed to sourcing our raw materials from local sustainable sources. All apples crushed at the Clonmel site for the production of Bulmers and Magners cider are sourced from the Island of Ireland. As well as having 165 acres of our own orchards in Co. Tipperary, there are over 50 partner growers on the Island, with whom we work closely. The health and sustainability of the Irish apple growing sector are therefore central to C&C's strategy. A key aspect of apple orcharding is the health of the population of bees and other pollinating insects. As part of our commitment to protect the biodiversity of bees, C&C is a patron of the All-Ireland Pollinator Plan and a patron of the South Tipperary Beekeepers Association, which carries out activity on the protection and promotion of the species in our Redmonstown orchard, where we maintain over 13 kilometres of healthy hedgerows to support the bee and pollinator population and maintain strong biodiversity in the area.
Irish bee propagation supported by Bulmers
Bulmers always begins with a bee. Not only is Ireland's bee population vital to our Bulmers cider, bee pollination is vital to all life.
In the summer of 2021, Bulmers introduced consumers and customers in Ireland to bees as key members of our 'workforce'. Bees are critical in bringing to life the 17 varieties of apples that are used in the making of our iconic Irish cider.
Working with the team behind the All-Ireland Pollinator Plan and launched on World Bee Day, 20 May 2021, the multimedia campaign #meettheworkforce ran on TV, radio, social media and in both the on- and off-trade. The campaign highlights the vital role that bees and other pollinators play in our ecosystem, and how necessary they are for our survival. The campaign also aims to raise awareness of the threat to bees from loss of biodiversity, use of pesticides, drought, habitat destruction, nutrition deficit, air pollution, global warming and more. As well as offering tips on the steps we can all take to save the bees, the campaign also offers consumers across Ireland the chance to win 1 of 500 'Bee Hotels' to help in the conservation and support of the bee population.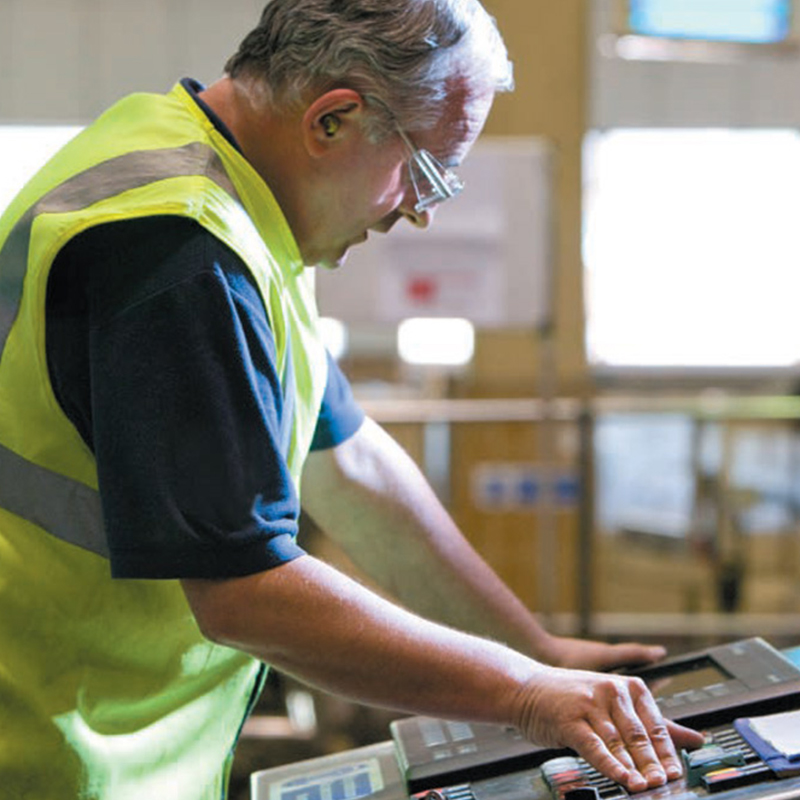 Source water optimisation and water usage reduction
COVID-19 challenges resulted in a shift in SKU format to packaged product to meet demand in the off-trade and an overall reduction in production volumes continues to impact our plans around water optimisation.
Anaerobic digestion (water treatment) plants are fully operational at both Wellpark and Clonmel and have reduced our sites' wastewater emissions and improved the quality of our wastewater discharged by c.90%.
An upgrade to the pasteurisation control system at Wellpark, reduced water consumption in the canning operation by 14 million litres per annum, and we have a plan to introduce a similar control system to our Clonmel plant in May 2022.
The Clonmel site has an active groundwater protection programme to upgrade the site drainage and wastewater network. This will protect the water sources of the surrounding Tipperary countryside.
Achieving the highest sourcing standards
Part of Bibendum's environmental pledge sees us work with producers who share our beliefs and adhere to sustainable methods in the vineyard and winery. Practices include organic and biodynamic viticulture, ISO 14001 certification, carbon emission reduction, water management, waste reduction and recycling, and ethical working conditions.
In January 2022, Bibendum introduced our Eco Warriors initiative. This sees us work with some amazing producers who not only produce delicious wines, but also strive to improve their communities and reduce their impact on our planet. These 35 Eco Warriors, tackle the challenges faced by our people and planet with kindness and consideration, focusing on four critical areas of Planet, Place, Packaging and People. Eco Warriors was launched with a sustainability discussion panel and eco tasting featuring nine of our producers at the Arboretum venue in London on 22 February.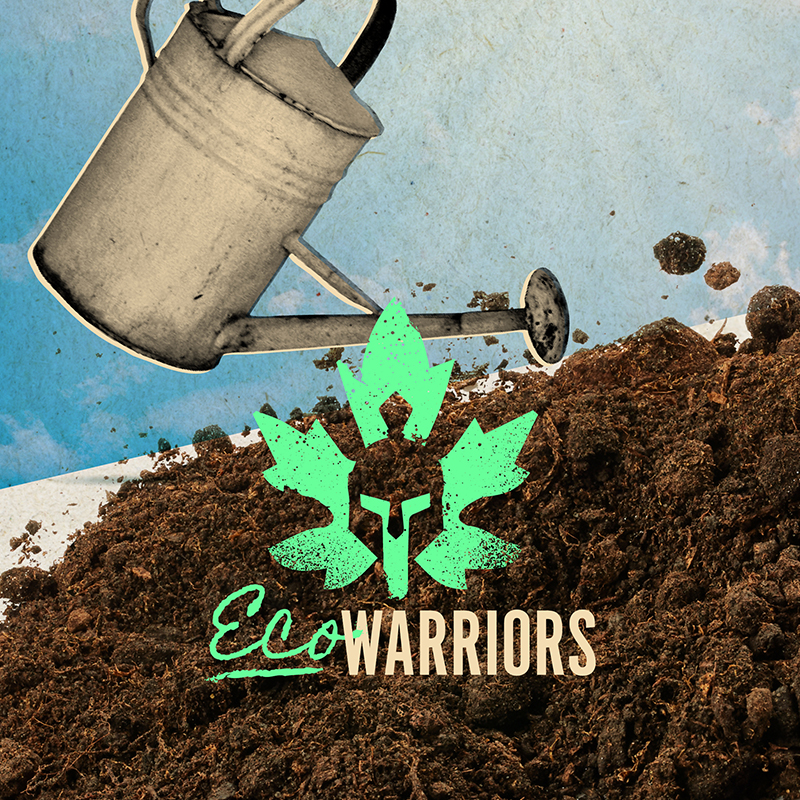 For more details on our ESG programme and Sustainable Sourcing initiatives, please click here