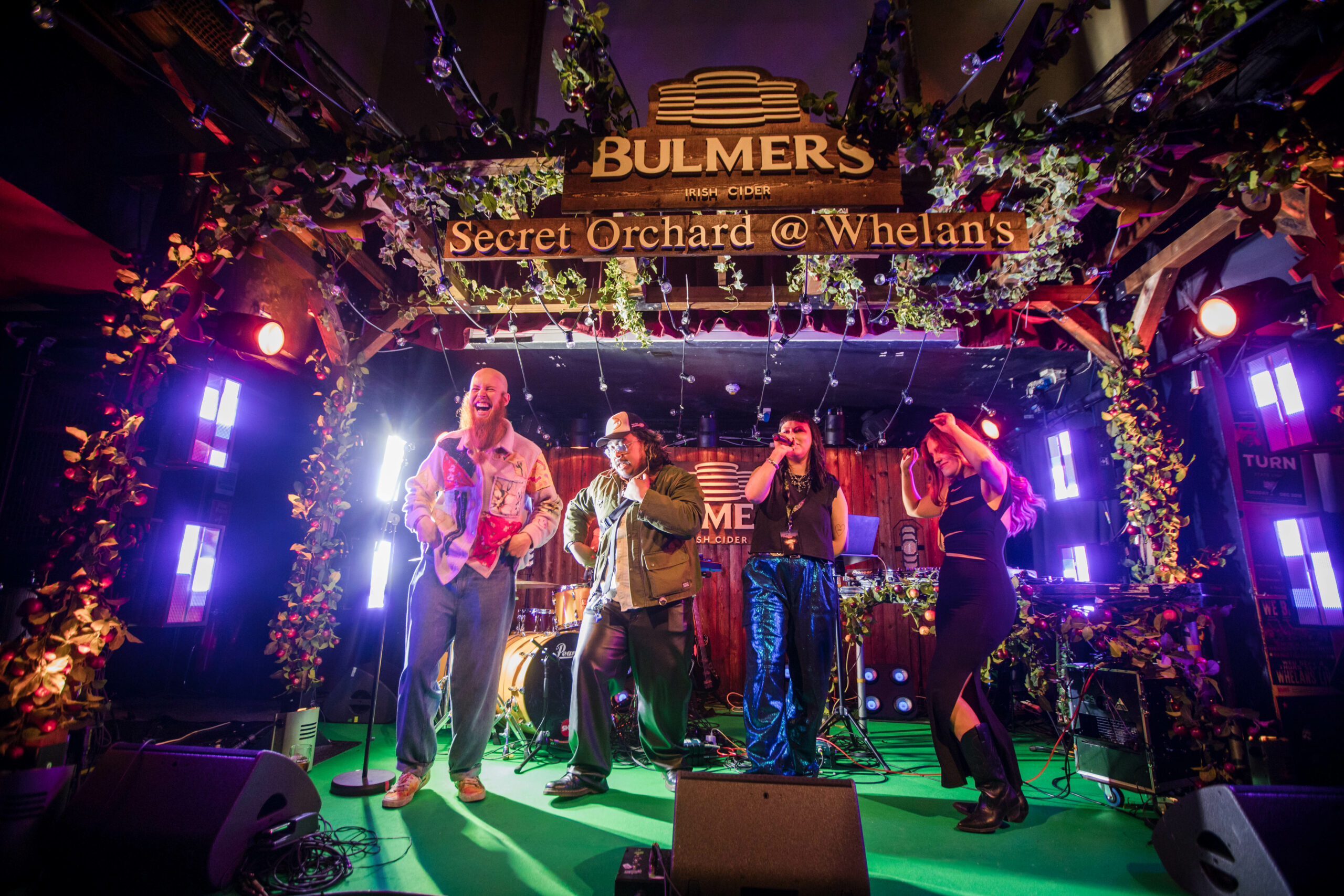 Bulmers Secret Orchard
kick-off event
Last week, the first of the Bulmers Secret Orchard on trade gigs took place in Whelan's, Dublin and the event was a huge success!
We kicked off the night with a press and influencer meet and greet with an intimate acoustic performance from Irish musician Shiv. We then had a talk from Karl Donnelly, Marketing Director for Bulmers, explaining more on the campaign.
Throughout the evening, there were performances from some of Ireland's best homegrown talent; Bobi Arlo, DJ Kean Kavanagh, and headliner Kojaque. We even had an exclusive "secret" performance from an energetic drummer group which the crowd thoroughly enjoyed.
We're pleased to say it was a fantastic evening, filled with delicious Bulmers, great music and a lively crowd. 
Our next Secret Orchard gig will take place in Kilkenny. Check out secretorchard.bulmers.ie for more information.