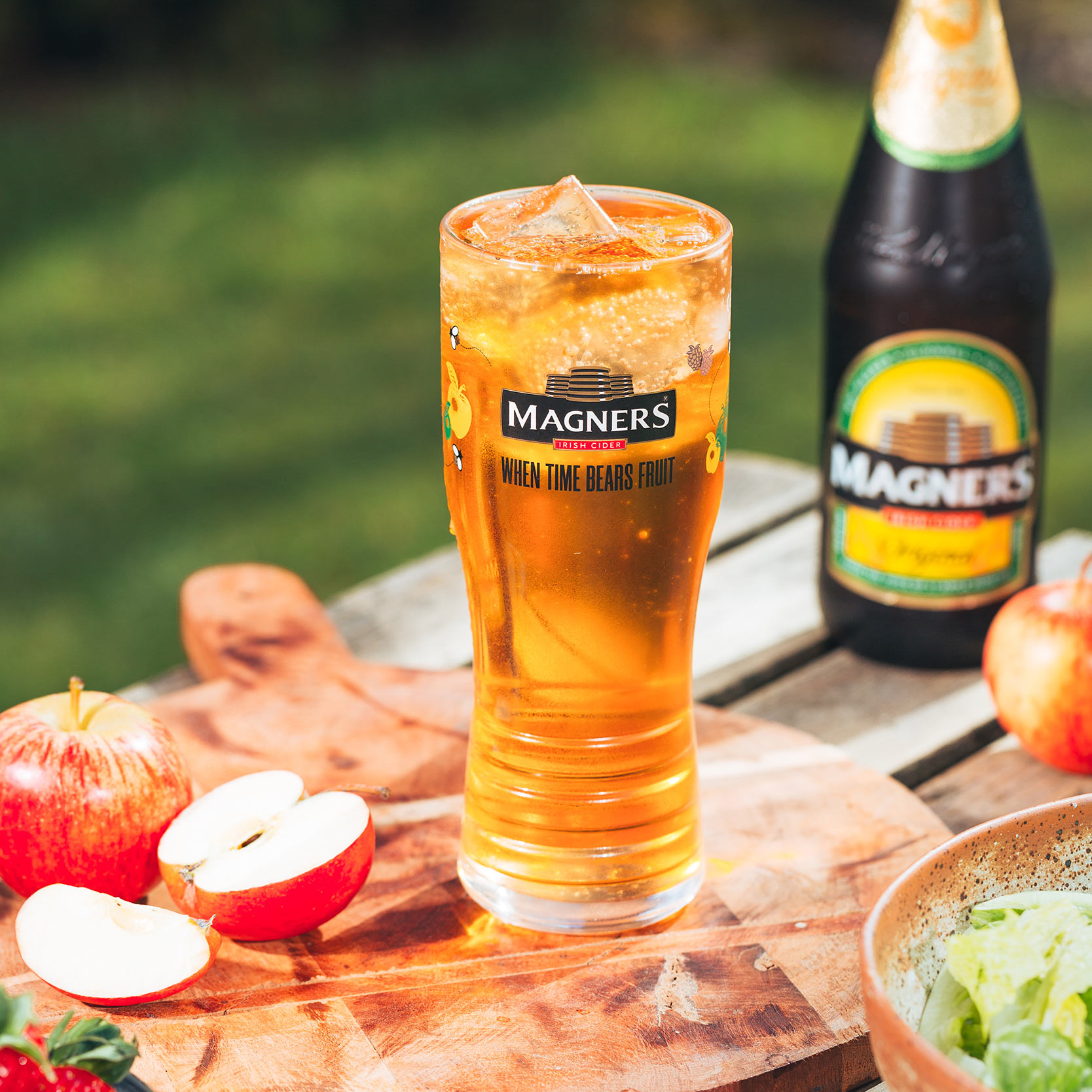 Garden Me: Magners and Roman Kemp invite people to some of the Nation's most beautiful back gardens as study finds 6.5m Brits don't have access to private greenspace
1 in 8 Brits have no garden and almost a fifth of the population don't have any nearby greenspace
Magners has joined forces with Roman Kemp to unlock the gates to some of the nation's most idyllic private gardens for a series of mini gatherings throughout the summer
Study reveals lack of garden access an issue for 16 million Millennials across the UK
Around 10% of Londoners must travel more than half an hour to find greenspace
We may be set for the hottest summer on record but despite the sweltering temperatures, new research from Magners shows that a staggering 6.5 million Brits don't have access to a garden and almost 20% of the adult population have no public parks or green space near to their home.
Despite the majority of the nation (over 60%) having a newfound appreciation for the outdoors following the pandemic and those lucky to have gardens reporting spending almost 10 hours (9.81) per week in them, age plays an important role in the nationwide garden lottery. Millennials and Gen Z are twice as likely to not own or have access to a garden, compared with only 1 in 20 over the age of 54.
From barbecues to time outdoors with family, Magners' study reveals why a whopping 70% of the population consider having a garden an important factor when choosing where to live, highlighting benefits including increased happiness and relaxation. In fact, almost half of the nation (48%) claim to feel less stressed in an outdoor environment.
In a bid to help the nation to enjoy the outdoors more this summer, Magners Cider has teamed up with Roman Kemp to give people the opportunity to host their very own garden parties in some of the most unique and desirable urban dwellings.
Together they are opening the gates to a boutique selection of glamourous and tropical lawns, inviting potentially gardenless fans to spend time together under the sun with friends throughout July and August – all from the comfort of unique private green space.
So, the iconic Irish cider brand has searched high and low to find a dazzling array of urban oases where groups of friends can host their own cider themed gatherings – with one lucky party joined by Roman Kemp for the afternoon as the ultimate VIP guest.
Magners is offering free garden parties to fans across the UK
Popping up in London, where more than one in five residents (21.02%) report not having any green space or parks nearby, the incredible gardens include a Kensington showstopper complete with triple-tiered contemporary patio, and a kitsch Victorian terrace featuring watermelon themed decor and a jungle of palm trees. Lucky fans in Birmingham and Manchester will also be able to lounge in some of the most extraordinary locations these cities have to offer.
Magners together with Capital Breakfast show host and TV presenter, Roman Kemp, will be inviting hundreds of fans behind the garden gates into a unique collection of incredible spaces for good times with their nearest and dearest, ice-cold ciders and some fun games.
Iain Telford, Magners' Senior Brand Manager, commented:
"With temperatures reaching record highs, we wanted to provide something special for people this summer. Not all of us have access to a private garden or have large outdoor spaces nearby, so we're excited to be able to offer some incredible dwellings which have been hand selected to absolutely wow the nation.
"There's really nothing better than the refreshment of a cold glass of Magners over ice, outdoors on a hot day, and we're excited to help hundreds of drinkers to enjoy this experience from the comfort of a beautiful private garden."
Magners fans will be able to claim a two-hour complimentary garden experience for up to six attendees, on either a Saturday or Sunday throughout summer. Launching on Saturday 30 July, the garden parties will run every weekend until Sunday 14 August.
Guests can expect iced cold Magners, a goodie bag full of surprises and bespoke Magners merchandise, and most importantly a private garden that is sure to 'wow' attendees.
Roman Kemp commented:
"I love bringing people together, and throughout the summer, you really can't beat a garden party with an ice-cold Magners, especially in this glorious weather.
"When the parks are full, what better way to enjoy the sunshine than in your own private tropical retreat, with free cider for your friends? And for one lucky group, I'll be making a surprise appearance."
To book a free garden party please visit secretcidergardens.com