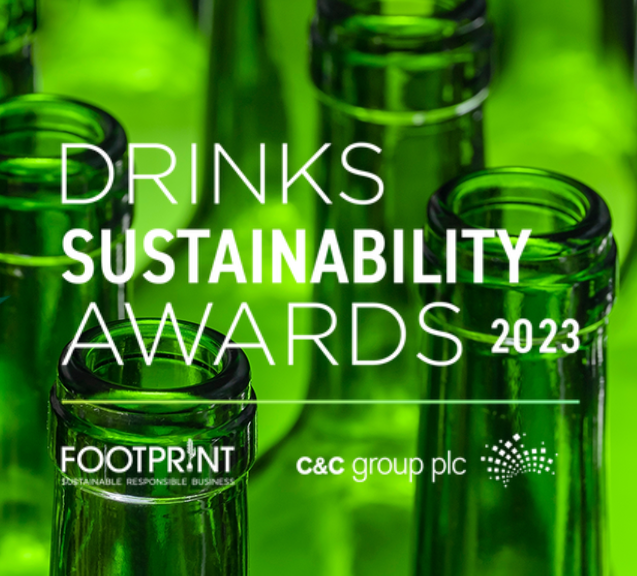 Footprint
Drinks Sustainability Awards
are back
The Footprint Drinks sustainability awards are back for a fifth year, and we're thrilled to be sponsoring them along with Bibendum and Matthew Clark.
The awards give organisations the opportunity to showcase the steps they have taken to make their own contribution to the sustainability of both industry and planet, and celebrate the brilliant ESG work across the sector.
Drinks industries in particular rely on raw materials, water, energy and packaging heavily to keep their business going, and so keeping those carbon outputs down is a huge collective responsibility.
Entries are now open until June 30th. Winners will be announced at the Footprint Drinks Sustainability Awards Dinner on Thursday 5th October at The Royal Institute British Architects (RIBA) in Portland Place, London W1.
These awards are open to drinks businesses, suppliers and stakeholders of all sizes operating in the On Trade: brand, manufacturer, supply chain, distributor or operator. Entries are judged by a panel of specialists in sustainability, the drinks industry and hospitality, so if you are an organisation that is proud of an initiative or achievement in this field, why not enter.