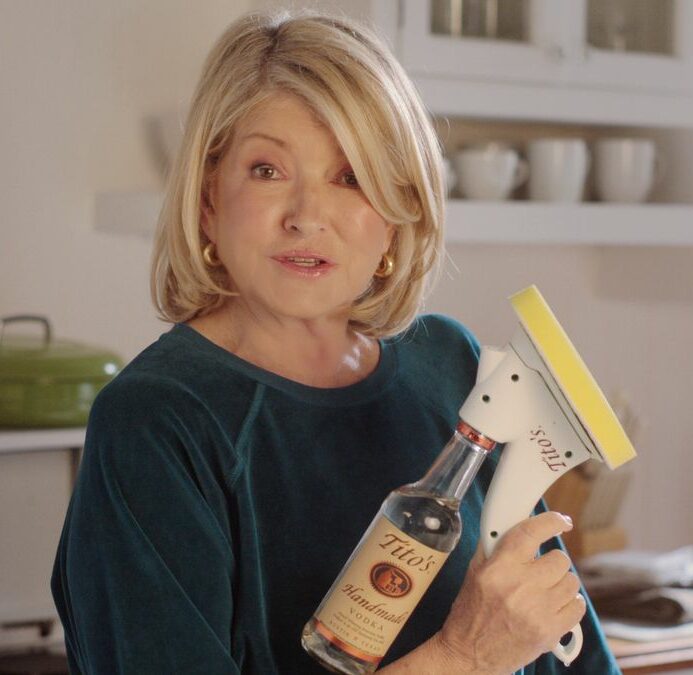 Martha Stewart
delivers
'Tito's DIY January'
Tito's, one of the top trending and best selling Vodka brands globally, has launched a brand new ad featuring TV personality and writer, Martha Stewart.
The amusingly creative take on dry January, 'Tito's DIY January', demonstrates how the Texas-produced spirit can be used for 'alternative' uses in and around the house.
In 'Tito's DIY January' ad, Stewart talks viewers through her household 'hacks', from using Tito's to cut through dirt and grime, and keeping flowers fresh and in bloom, to removing bad odours by spraying it into boots and shoes.
Martha says: "I partnered with Tito's Vodka this dry January to show how you can still use that bottle of delectable vodka on your shelf all month long. Even if you're not drinking it. Don't worry; if you are enjoying Tito's this month, these tips still apply."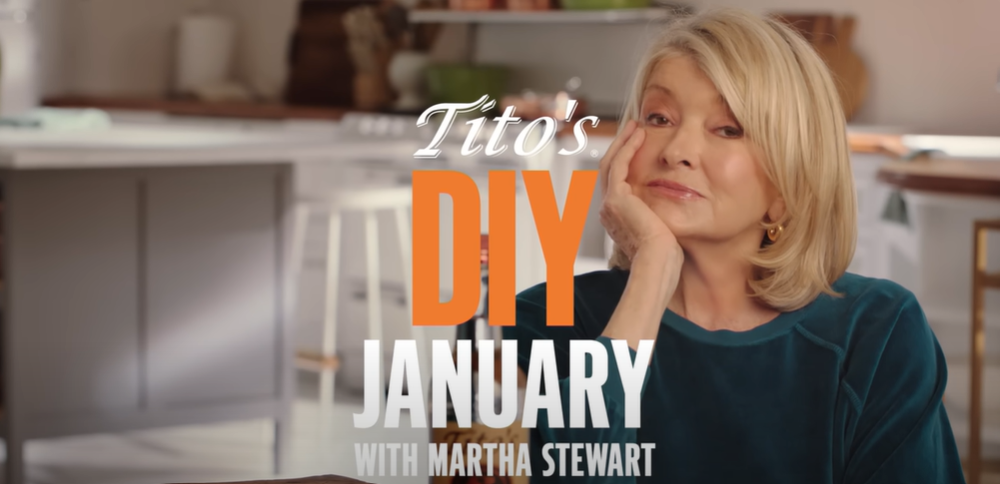 Stewart begins by empathising with viewers, "Hey, I get it. It's dry January, so you're not drinking much." Nonetheless, she urges viewers not to let their vodka go to waste with her household 'hacks', "If you've got Tito's lying around, don't just stare at it, use it."
"Say goodbye to musty smells," Stewart explains while spraying her Tito's into a pair of old boots. 
"Add it to your pasta sauce for a little extra kick," the TV personality pours vodka into the pot of sauce she is making to add a touch of that great Tito's taste.
The ad implies that Tito's is a great cleaning product. "Spice up your Friday night by cutting through dirt and grime," Stewart says as she stands in the kitchen, scrubbing a pot with a spray of her trusty vodka.
"Messy surfaces are no match for Tito's," Stewart continues, listing her cleaning tips for 'DIY January', while spritzing Tito's into the air. 
Did you know that vodka can help with the health of your flowers? The writer waters her bouquet with a bottle of Tito's, "Keep your flowers in bloom with a splash of that vodka you can't drink."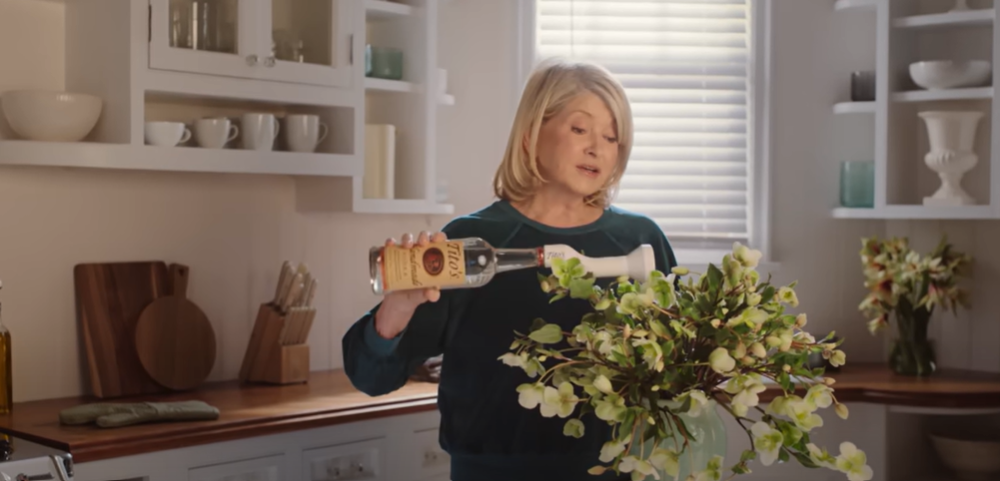 As Stewart comes to the end of her kitchen 'tips', she jokes, "I certainly can't think of anything I'd rather be doing with my Tito's," with a cocktail in hand.
So if cocktail making is off the cards this January, why not give some of Martha's tricks a go for yourself?
We're proud to deliver America's original craft vodka to Great Britain's hospitality industry with passion.