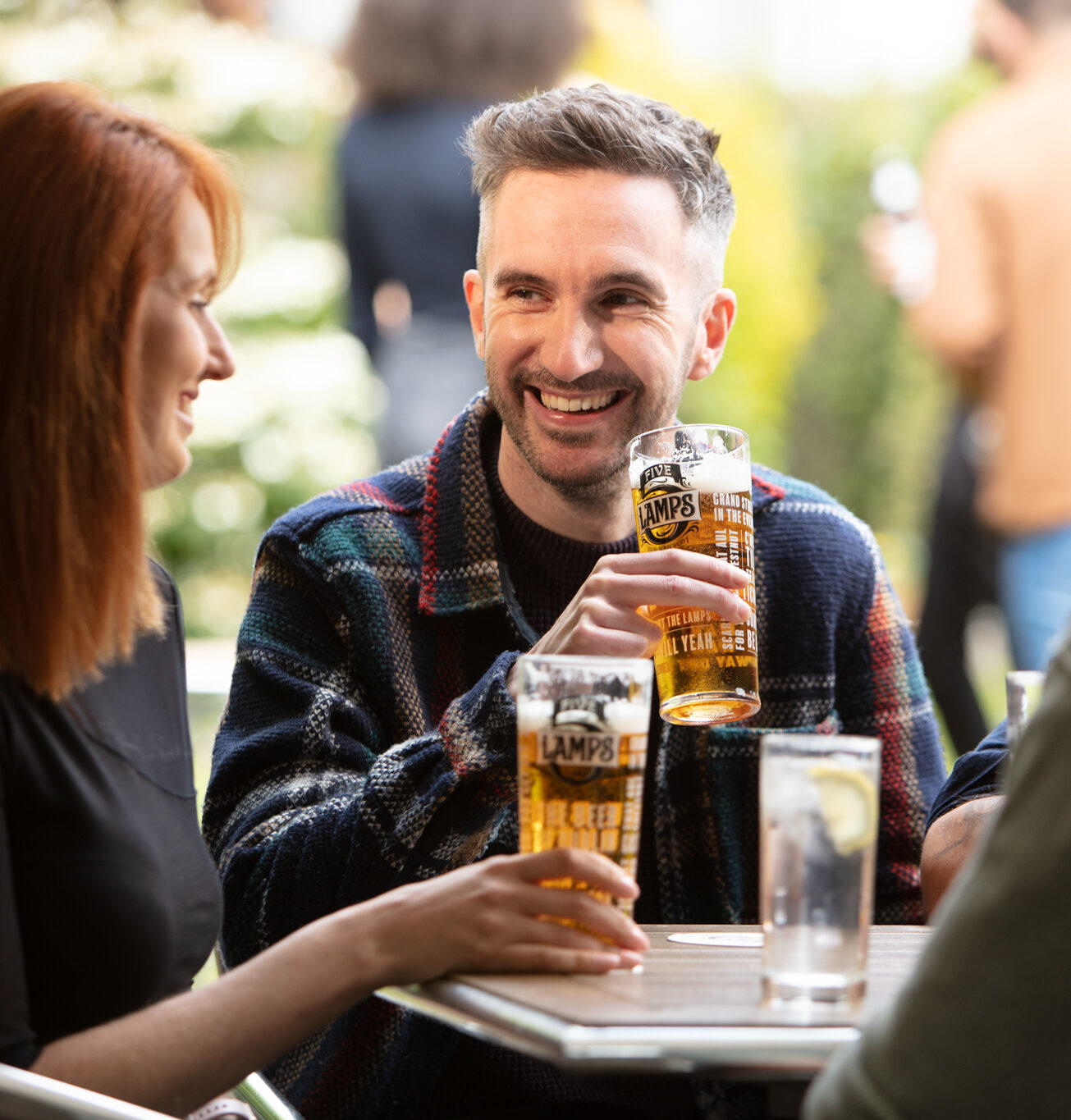 The official beer partner
of
Dublin International Film Festival
We're excited to announce that Five Lamps will be the official beer partner of this year's Dublin International Film Festival.
The 21st Dublin International film festival will run from 23rd February to 4th March 2023, with over 75 screenings taking place around the city.
The festival will welcome a host of onscreen talents including Emily Watson, Oscar nominated Paul Mescal (the inspiration for the Five Lamps Relax The Cacks ad), Jane Seymour, Aidan Gillen alongside filmmakers and creatives Jim Sheridan, Artavazd Peleshyan and Robbie Ryan.
Given the festivals focus on celebrating Irishness and the art of storytelling, what better beer partner than 5 Lamps, a beer that's proud of its Dublin roots. Storytelling has always been a huge part of the Five Lamps brand and they look forward to being a part of one of the biggest storytelling events Dublin has to offer.
This partnership couldn't come at a more exciting time, given the global spotlight that's currently on Irish cinema, following the record breaking 14 Irish Oscar Nominations this year. An Cailin Ciuin premiered at the Dublin International Film Festival in 2022, and has since gone on to be nominated for an Oscar in the International Feature Film Category.
Five Lamps will also be sponsoring the Irish Discovery award, this highly anticipated award celebrates and nurtures emerging Irish talent. The winner of last year's discovery award was Colm Bairead, the director of An Cailin Ciuin!
The sponsorship of the Dublin International Film Festival will be supported by exciting media partnerships with LovinDublin, Joe.ie and Entertainment.ie, as well as digivan activity around the city centre.
You'll be sure to see 5 Lamps branding at all appropriate events, and the 5 Lamps portfolio will be pouring exclusively at all of the big screenings and the after party & gala events. So if you want a taste, you'll just have to come along.
For those that can't make it this year, the Festival will be going virtual with a host of online events and screenings, available from the 23rd February.