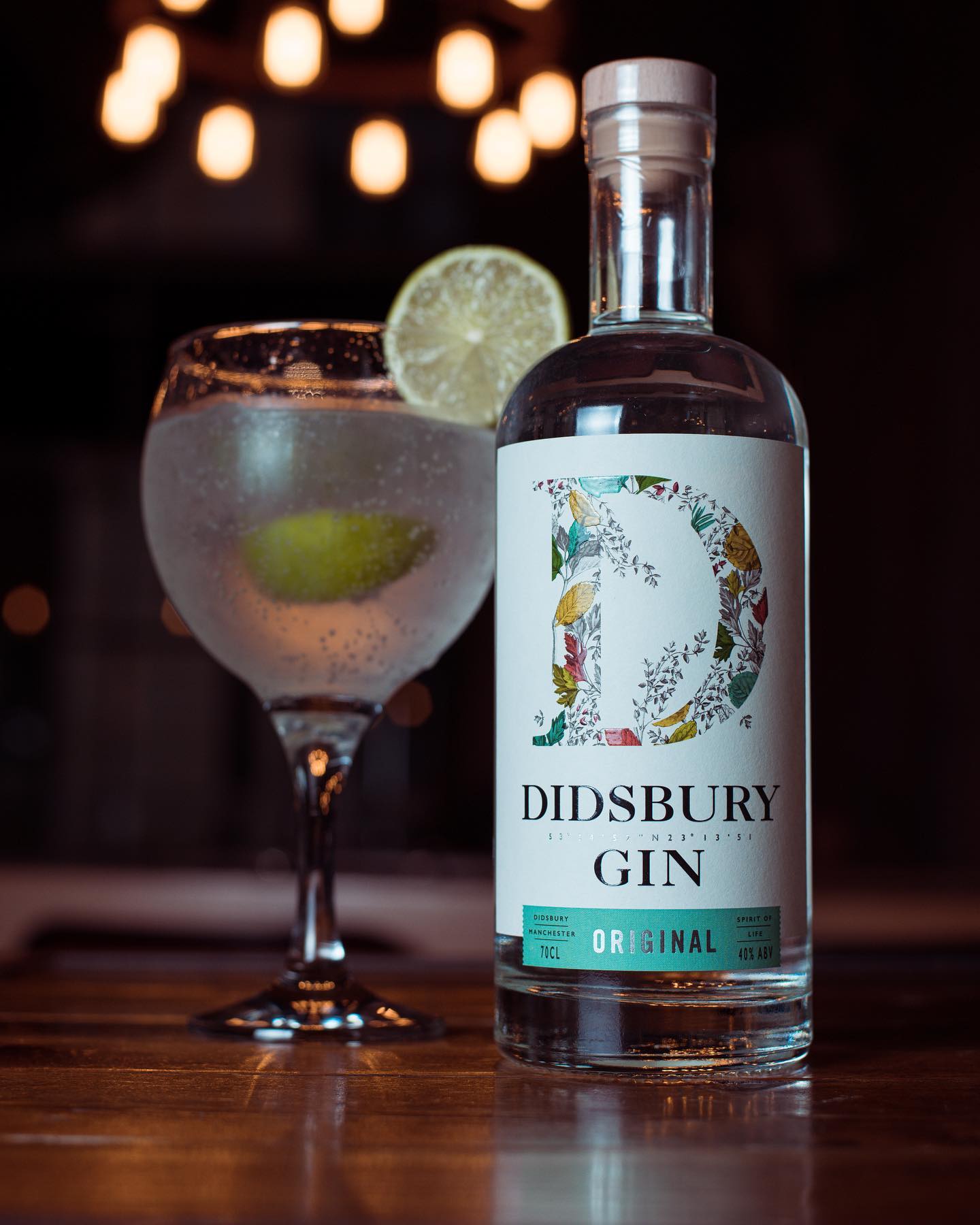 Like many of life's brilliant ideas, this little light bulb moment happened between two best friends in a bar.
Liam and Mark, life-long gin lovers, had a friendship forged over countless nights drinking gin & tonics in a number of Didsbury establishments. They'd sampled many varieties from all over the world. Never completely satisfied, they simply couldn't find what they were looking for – many of the options in the market were uninspiring.
Something was clearly missing. Our two gin connoisseurs craved a fresh, crisp taste. After finding that gap, they set about exploring how to create those vibrant flavours themselves. Following the production of a small batch of gin in Liam's front room in Didsbury, a brand was born.
Didsbury Gin is a range of lovingly hand-distilled, 100% natural fruit infused, vegan friendly gins. Our botanically infused original liquid is the base for all our zesty flavoured gin combinations. It's gin, but not as you know it.
We don't take ourselves too seriously, but we are serious about gin. Specifically, creating fruit-filled gin to meet our incredibly high standards. We use ethically sourced, quality natural ingredients to colour and flavour all of our gins because we are compelled to do ourselves proud. We are the product of our own scrupulous gin-sipping standards.
We've come a long way from the home still in our co-founder's living room, where we refused to be limited by circumstance or expectation. Anything is possible, if you remain naturally curious.
Brand performance
% increase in premium gin sales since pre-COVID

1 %

% increase of Didsbury Gin sales since pre-COVID

7 %
Didsbury's Original Gin

40% ABV

Raspberry & Elderflower

40% ABV

Didsbury's British Bramble

40% ABV

Strawberry & Sicilian Lemon

40% ABV

Blood Orange & Ginger

40% ABV

Peach & Rose

40% ABV
Didsbury Gin is a range of lovingly hand-distilled, 100% natural fruit infused, vegan friendly gins. Our botanically infused original liquid is the base for all our zesty flavoured gin combinations.

They wanted to create something that would make the mouth sing

About us

A range of bright, vibrant and zesty gins made with 100% real fruit, no additives and vegan friendly. The perfect tipple to share with friends and family

Didsbury Gin. Life More Luscious.

Shop

Our unique blend of botanicals rectified in environmentally friendly copper pot stills give rise to an exceptional citrus take on a London Dry, making our gin perfect for sipping neat, a classic G&T or in any of your favourite cocktails.

It's gin, but not as you know it.

Subscribe