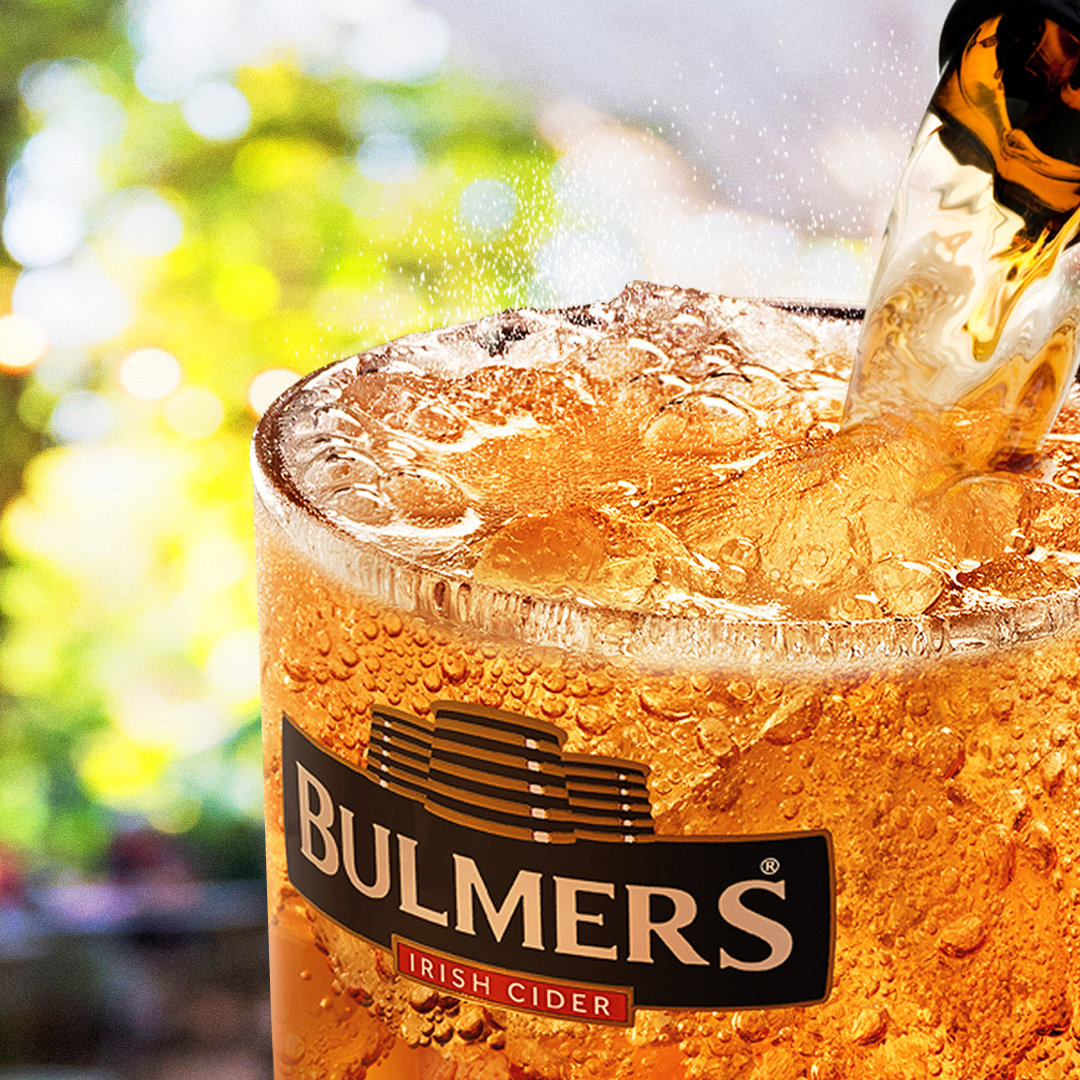 For today's consumer, it's not just about having a good time. It's about enjoying a richer experience. That makes Bulmers more relevant now than ever. We are a brand with a rich heritage. Since 1935 we have perfected the art of crafting the perfect cider. We tap into nature at its purest. Harvesting 17 varieties of Irish-grown apples and fermenting them for up to 18 months. Because there is no substitute for time. All of this is what makes the Bulmers experience such a rich one. It's that moment when all that time, all that heritage, and all that nature gives us, comes together in a moment of invigorating refreshment. Bulmers – When Time Bears Fruit.

Bulmers Original
Original fresh juice recipe with 17 apple varieties, made in Clonmel, home of Irish cider since 1935. A refreshing full-bodied and well-rounded product, which is gently balanced between acidity and sweetness. It delivers both length and fruit. Its long, crisp taste makes it the ultimate thirst quencher. Famous for reinventing cider with its over ice serve.
Bulmers Light
Harvesting the Bulmers Light apples is a real challenge. They are floaty little devils. But every year, with patience and ingenuity, we rise to that challenge. 17 varieties of delicious Irish apples, producing that unmistakeable Bulmers refreshment and taste, but with just 92 calories in every 330ml bottle. When Time Bears Fruit.
Bulmers 0.0
A light, refreshing alternative to our much loved original recipe ‒ but with 0.0% alcohol. Made with an unfermented apple base, crafted using the perfect blend of apples created in Clonmel, deep in the heart of Co. Tipperary, the home of Bulmers Original. 66 calories per bottle. Gluten free and vegan friendly. Best served chilled or over ice.
Bulmers Original

4.5% ABV

Bulmers Light

4.5% ABV

Bulmers 0.0%

ABV 0.0%

Bulmers Rose

4.0% ABV

Bulmers Dark Fruit

ABV 4.0%