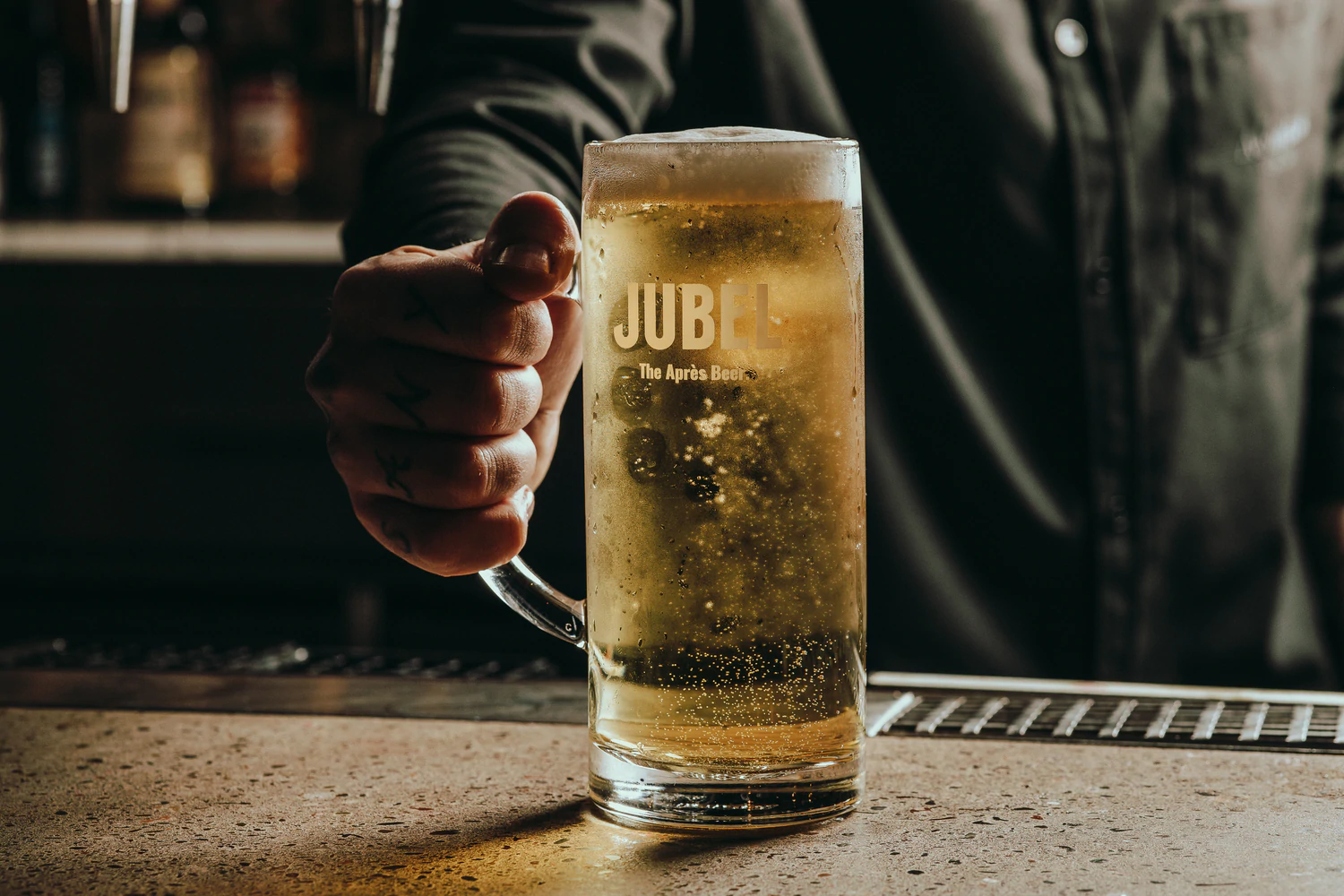 Jesse discovered two things at an après-ski bar called La Folie Douce. The first was beer pêche – a pint of lager with a peach top. The second was a song that closed out an afternoon of après. The song was called Jubel and it meant 'a feeling of extreme joy' – a suitable summary after a few pints of pêche at altitude.
This dangerously refreshing beer tradition swiftly became the beer style he wanted to drink that no one brewed, so he sunk what little savings he had into learning how to brew and slept on the floor of our warehouse in the process. He took a trial brew, a hay bale bar and some DIY branding to a festival, and after completely selling out he quit his job with a vision to pioneer a new style of beer.
We brew dangerously refreshing beer cut with fruit, and we brew things differently. Our range of peach, elderflower and grapefruit lagers are brewed with British hops and barley, real fruit extracts from a sustainable British farm, and no artificial preservatives or flavourings. We're also gluten free, vegan and low calorie, so you can feel good about what you're drinking, and feel good the next day.
We only launched in 2018 but all three of our beers have already scooped up a stack of awards, including the UK's Best Fruit Beer in the World Beer Awards.
Brand performance
% increase of year on year sales

162 %
Peach

4.0% ABV

Elderflower

4.0% ABV

Grapefruit

4.0% ABV