Orchard Pig was born from a love of quality cider, good food and our namesake, the pig. In a world of rustic, hazy sunshine cider brands, Orchard Pig brings a refreshing burst of character to the table.
It all started in the nineties, when our founder started dabbling with cider making in his garden shed. Turns out West Country apples make great tasting cider. Following this happy discovery, Orchard Pig arrived out of a shared thirst for great cider, great food and Old Spots, the original Orchard Pigs.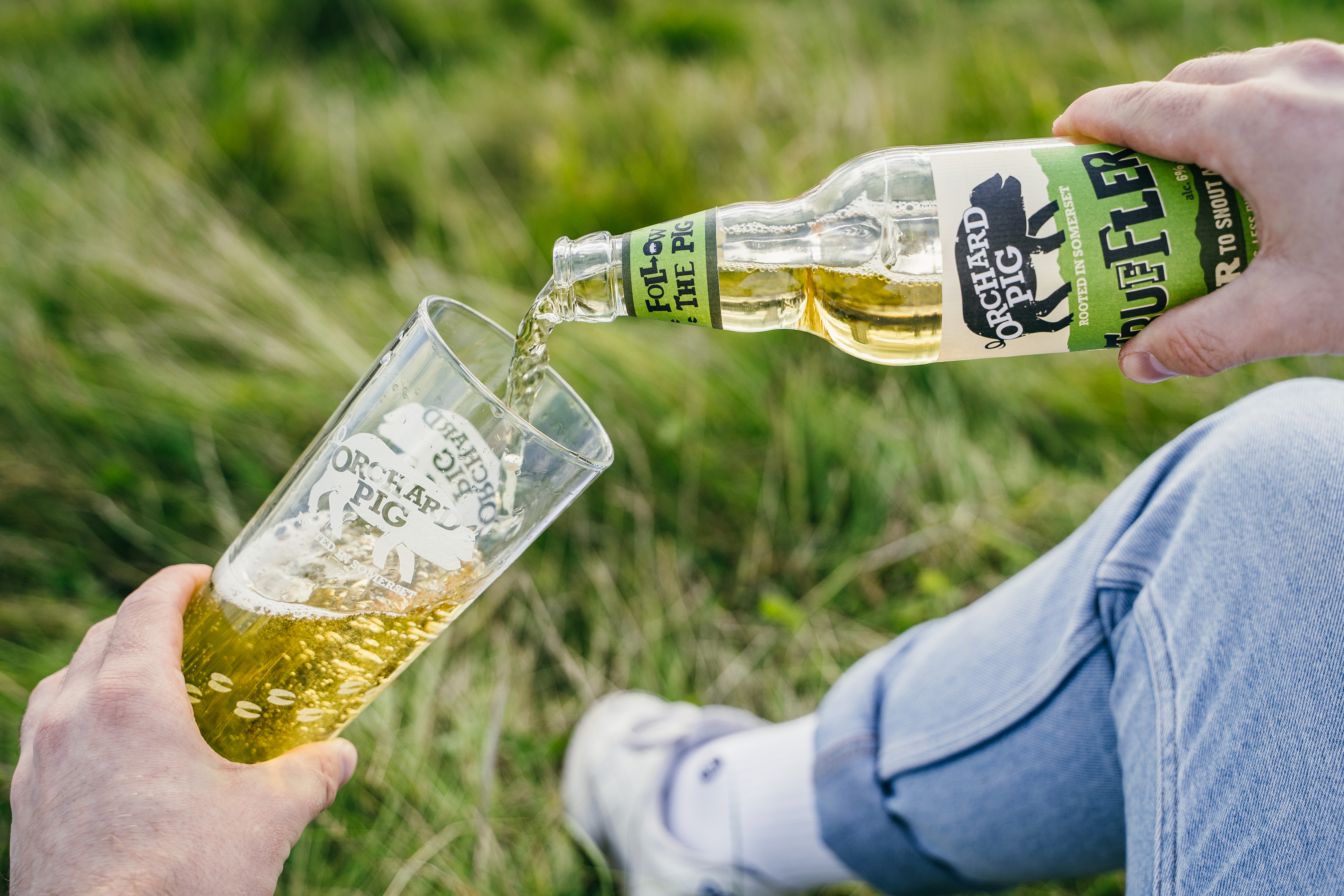 Our pig personifies our personality, bringing to life all that we believe in. We align ourselves with our consumers beliefs so that they never have to compromise. Our three VIPs (very important principles) – People, Planet and Pigs – are at the heart of everything we do.
Brand performance
% of Orchard pig drinkers who would recommend the brand

75 %

% increase in draught volume sales vs pre-covid

53 %
Reveller

4.5% ABV

Truffler

6% ABV

Hogfather

6.8% ABV
Reveller has a generous apple aroma, drawing you in to a crisp, refreshing cider with a tangy note of freshly squeezed lime in the finish

My… This will really put the curl back in your tail. Truffler offers just a welcome hint of sweetness that gives a long, rounded finish without compromising the dry character of this classic cider.

The Pig Daddy. At 6.8%, Hogfather is not for the faint hearted, so close your eyes and savour the West Country apples in this one.