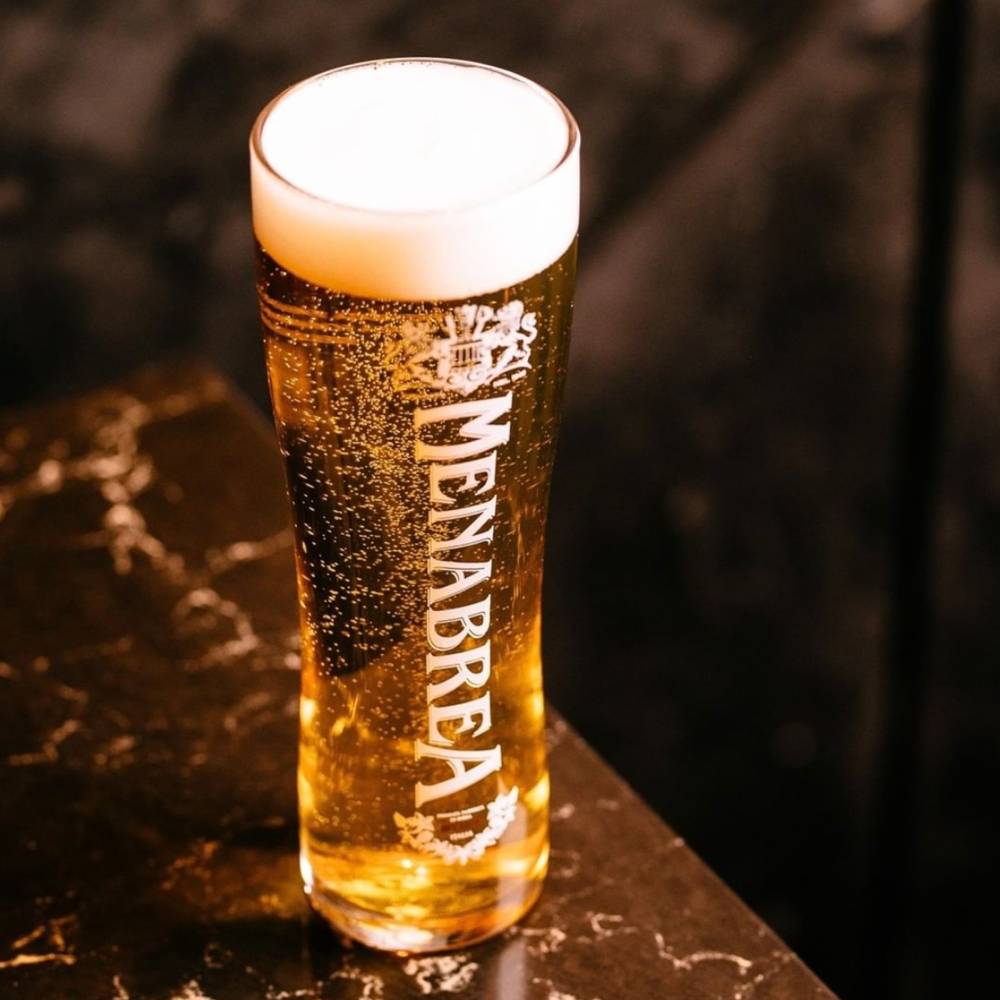 ITALY'S
ORIGINAL
BIRRA 
beautifully captured since 1846
In 1846, Giuseppe Menabrea travelled to the town of Biella, in the foothills of the Italian Alps. There he discovered the perfect place to build his brewery.
For over 170 years the family have brewed their remarkable birre using their own recipe and only five simple ingredients: water, barley, hops, yeast and brewer's maize.
Placed at the crossroads of Europe at the foot of the Alps, they source the finest ingredients available. The barley comes from Vitry-le-François in the heart of Champagne country, recognised as the premier barley producing region of France.
The hops come from Hallertau, Bavaria. Gently aromatic, but harder to grow than other varieties, they truly deserve their designation as 'noble hops'.
The water flows naturally from pure Alpine glaciers straight to the brewery. Once sourced, the ingredients are meticulously brewed using a combination of traditional craftsmanship and innovative modern-day techniques under the supervision of Menabrea's master brewer.
The resulting birra is then gently aged for at least 30 days in subterranean caves, two storeys underground, in a unique maturation process known as 'lagering'. This ensures all their birra acquires its signature taste – complex, malty and hoppy with citrus undertones.
Then, and only then, can it be considered of adequate quality to become Menabrea.
Should you visit Biella today, you'll still find Menabrea brewing their award-winning beer on the same site, made in the same way, by the same family, with the same ingredients, passion and care.
Italy's only genuinely premium beer is now available on draught and in bottle in the UK.
Brand performance
% increase of on trade draught volume sales vs pre-covid

47 %

% increase of on trade draught value sales vs pre-covid

53 %
Bionda

4.8% ABV

Ambrata

5.0% ABV

Zero Zero

0.0% ABV
Menabrea is matured gently in the perfect temperature of our cave cellars for a taste of superior clarity. This 4.8% ABV pale lager is well balanced between citrus, bitter tones and floral, fruity undertones giving a consistent and refined flavour. 

A 5.0% ABV amber beer, full bodied and well rounded, with a moderately bitter flavour. Amber in colour with bronze overtones, this lager is another example of the brewery's exceptional capabilities.

Zero Zero is a golden yellow, alcohol free lager beer produced using a bottom-fermenting yeast. It has a finely balanced taste and excellent, compact foam. Delicate, yet full bodied given its zero level of alcohol.