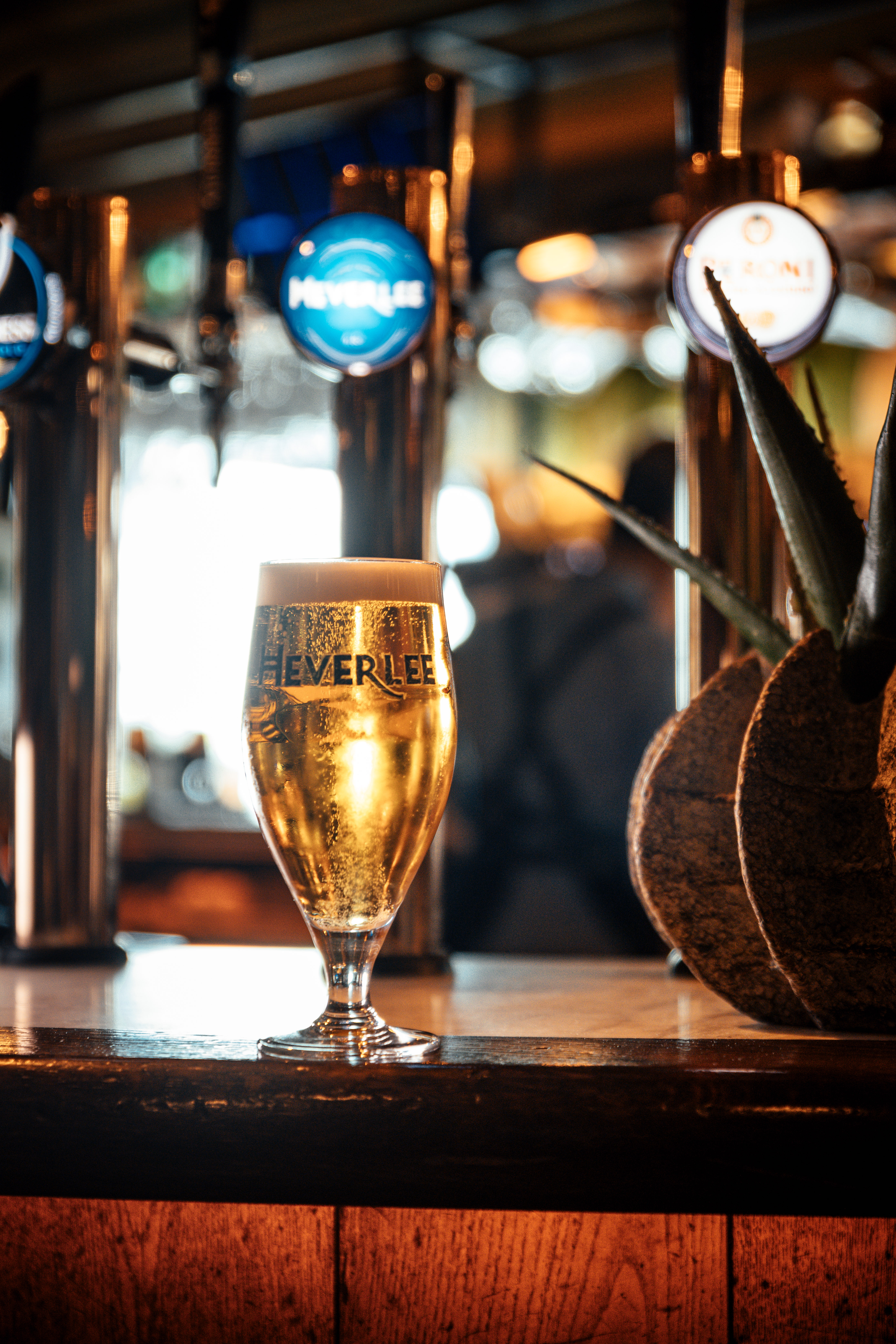 Created in association with the Abbey of the Order of Prémontré, Heverlee is inspired by the beers first brewed by the monks in medieval times.
Returning to his birthplace of Leuven, our master brewer embarked on a mission to rediscover and recreate this classic bygone taste. Exploring the Abbey library, he learned of a light, fresh tasting beer and used descriptions of the ancient beer to create Heverlee.
Heverlee is brewed using the finest ingredients, including the Saaz hop – the most expensive in the world.
Pouring the perfect pint, it's all in the detail. When you put as much effort into brewing a beer like Heverlee, you should demand nothing less than a precision pour.
A knowing tilt of 45 degrees nurtures a smooth creamy head, rising slightly above the glass before being beheaded at the bar in a single smooth motion. By removing larger air bubbles, this ritual helps prevent oxidation and ensures that the head stays bitter while the beer beneath remains sweet, for a beautifully balanced taste.
Brand performance
% increase in value of off trade Premium beer in 2021

5 %

% increase in value of Heverlee sales in 2021

42 %
Premium Pilsner Lager

4.8% ABV

660ml Bottle

4.8% ABV

440ml Can

4.8% ABV
The Abbey can look forward to a bright future, with a significant multi-million euro investment allowing for a loving restoration and return to its original glory. 

We are proud to support the Abbey with a contribution being made from every pint sold.

Find Out More

Living by the Abbey motto, Ne Quid Nimis (life in balance), Heverlee delivers a perfectly balanced taste. 

We blend the subtle sweetness wrought by a malt with the distinctly bitter aroma of Saaz to create a deliciously refreshing premium pilsner lager.

Our Story

AN ORIGINAL, REDISCOVERED. Created in association with the Abbey of the Order of Prémontré, Heverlee is inspired by the beers first brewed by the monks in medieval times.

Returning to his birthplace of Leuven, our master brewer embarked on a mission to rediscover and recreate this classic premium pilsner lager.

Our Story