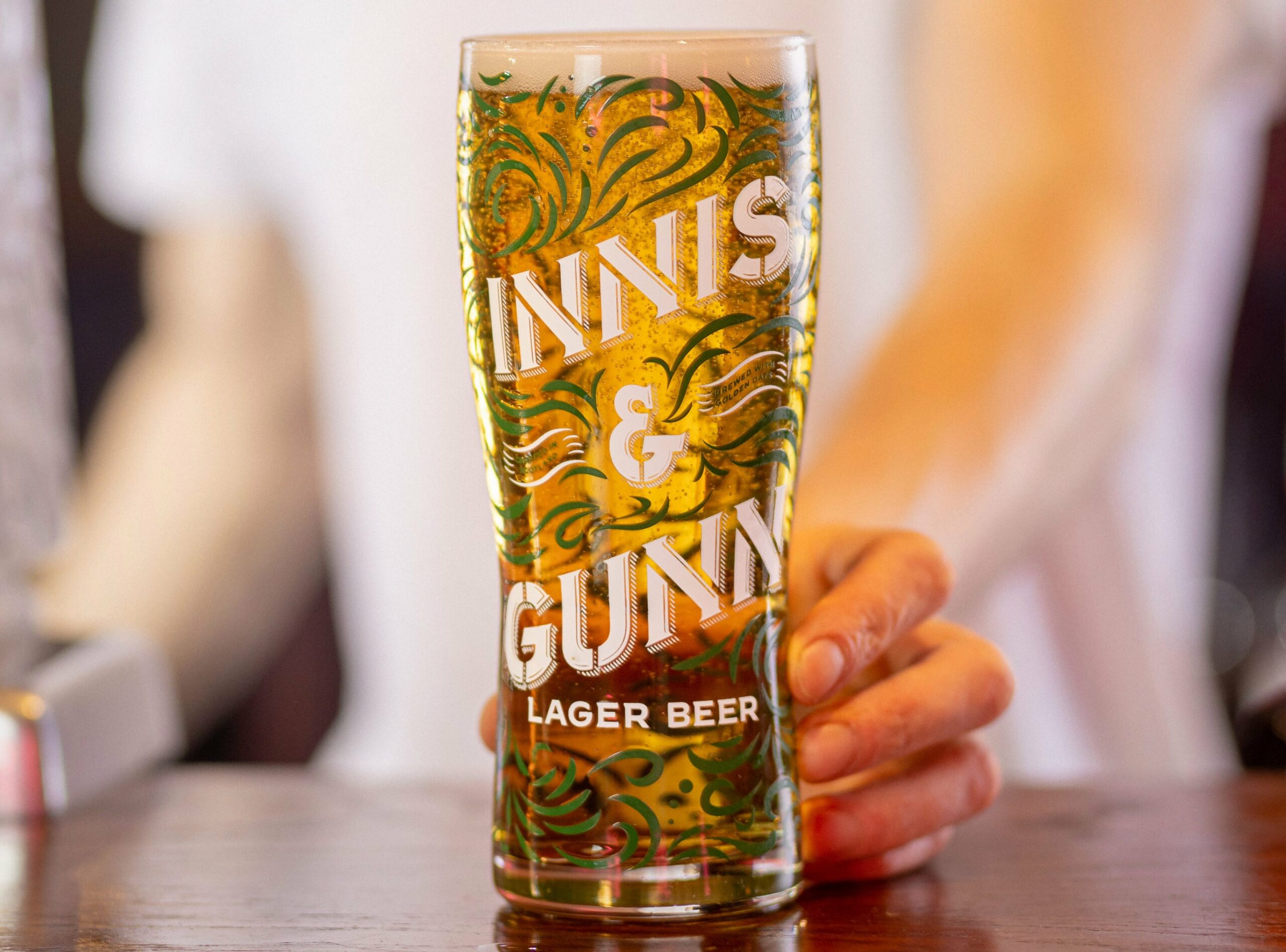 The DNA of Innis & Gunn was alive and well even before the company was founded. It ran through every fibre of our Founder and Master Brewer's being.
Dougal Gunn Sharp routinely worked holidays as a teenager at his father's brewery in Edinburgh. This 'hard labour' initially earned him pocket money, but it went on to do something more: it instilled a passion in him for the fine art of crafting outstanding beers.
It was a moment of adversity that really changed things for Dougal, though. In 1994 the brewery was ravaged by fire. The severe damage to the brewery meant he was thrown into the rebuild of the site. This drew him deep into the workings of the business and the brewing process. He immersed himself in redeveloping the brewery's old recipes. His passion was rewarded in 2001, becoming the first Scottish brewer to win the Campaign for Real Ale's ('CAMRA') Champion Beer of Britain.
Since its foundation in 2003, Scottish brewer Innis & Gunn has grown to become one of the UK's most successful craft beer businesses. Using innovative techniques including oak cask maturation, Innis & Gunn brew multi-award-winning beers including the flagship 'The Original' and Innis & Gunn Lager Beer, recently awarded by The Great Taste Awards.
The brewer's portfolio also includes a range of IPAs and a line of bespoke limited-edition brews which demonstrate quality, innovation and craft.
Brand performance
% of GB drinkers choose Innis & Gunn as their no.1 choice

54.4 %
Lager Beer

4.6% ABV

The Original

6.6% ABV

Session IPA

4.2% ABV

Mango IPA

5.0% ABV

Gunpowder IPA

5.6% ABV

Carribean Rum Cask

6.8% ABV

Islay Whiskey Cask

7.4% ABV
Everything we've done, everything we stand for, all neatly packaged up in the form of a perfect pub. Our Taprooms are the only place you can enjoy our full range, plus brewery fresh tank lager. And 50-odd craft draft and bottled beers from around the world. Get. In.

TOP FOOD. TANK FRESHNESS.

Find Your Local

Vibrant and modern, the new look elevates existing core design elements, such as the carefully crafted flourishes, whilst retaining signature colourways. 

The design evolution is part of our ongoing growth plans for the beers which have accelerated rapidly in recent years.

Our Products

The DNA of Innis & Gunn was alive and well even before the company was founded. It ran through every fibre of our Founder and Master Brewer's being.

About Us

There's no point in us brewing beautiful, boundary pushing and horizon broadening beers if nobody gets to taste them. So you can find all of them right here. Ready for you to order, sample and delight in.

Let's be honest, this is what we're all here for – The Beer.

Online Store