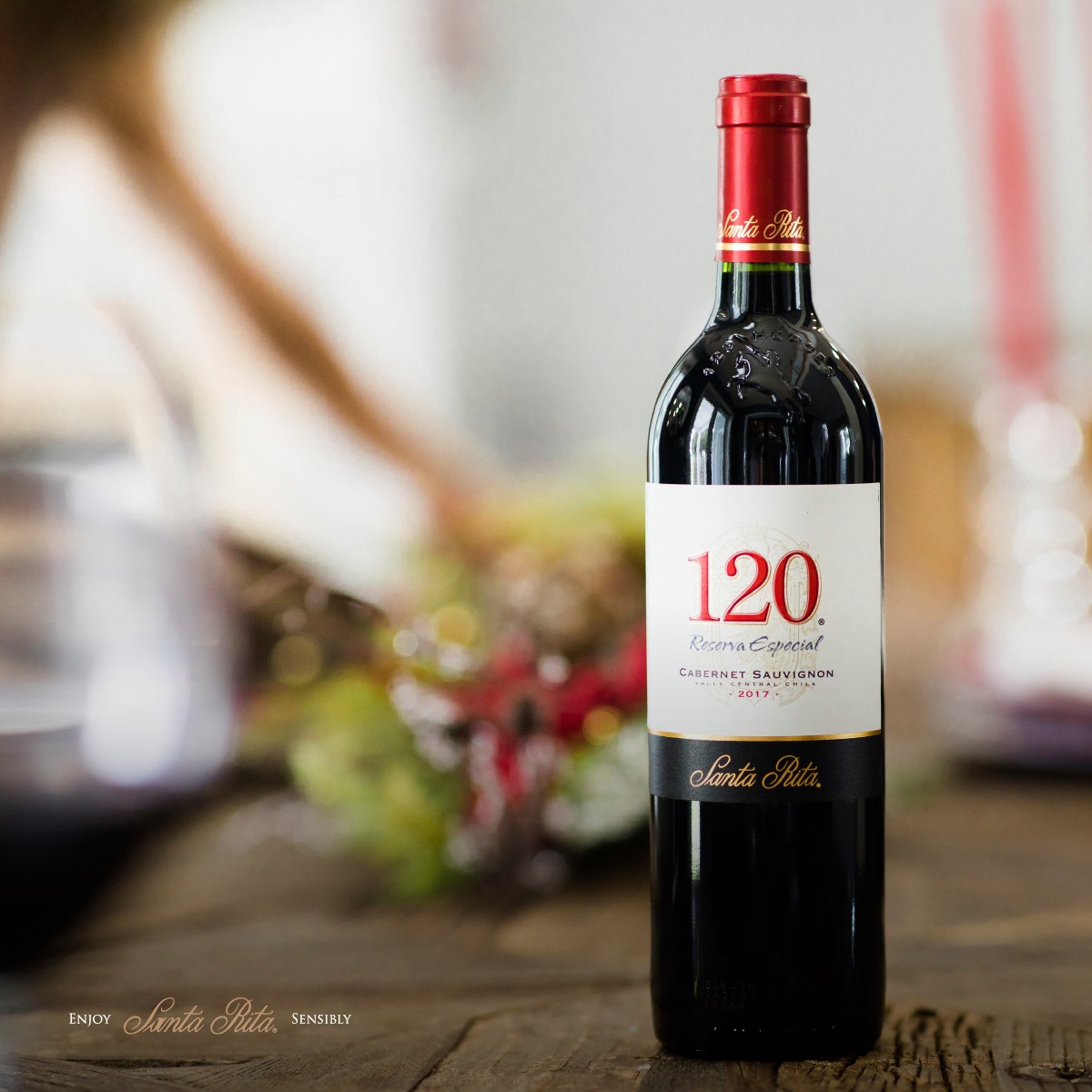 Founded in 1880, Santa Rita has been one of the pioneers of the modernisation of Chilean viticulture – seeking out new regions to grow different varietals, with a focus on single vineyard plots and producing wines that express a sense of place. Today, Santa Rita is the number one selling winery in Chile with over 3,800ha of vineyards and 33 varieties.
Sustainability is at the core of their winemaking philosophy – they were the first wine group to be certified under Chile's National Code in 2011. But more recently, they have embarked on a major project to replant 380ha of vines over five years. The project, called WiSe (Wine & Seeds), has been devised to combat diminishing yields after infestations of margarodes – tiny, subterranean insects that attack the roots of the vine. Adding to their sustainable efforts, the cellars, vineyards and offices were audited by Ecocert to achieve the title of Certified Sustainable Wine of Chile. The scores achieved in the different areas surpassed the maximum score requisite of the standard for this stage (95%), which is no small achievement.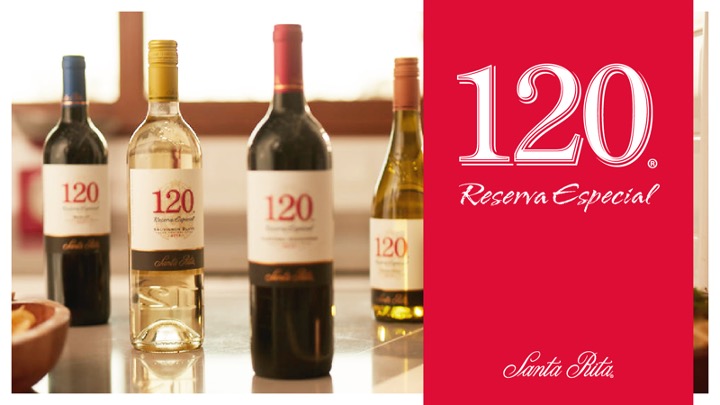 Oscar Salas has hand-crafted an exclusive range of on-trade wines within the Santa Rita portfolio: Gran Hacienda, showing the huge varietal mix Chile can offer across the various valleys within Chile. Winemaker Sebastien Labbe creates the incredible Casa Real, a super premium Cabernet Sauvignon that is only produced in exceptional vintages. In 2014, Casa Real 1989 was given 'Wine Legend' status by Decanter Magazine – one of only two wines from South America to receive the accolade.
Brand facts
Number one selling winery in Chile

1

Lighter weight bottles than the norm

24 %
120 Reserva Especial Sauvignon Blanc

11.5% ABV

Medalla Real Gran Reserva Carmenere

14.0% ABV

120 Reserva Especial Chardonnay

13.4% ABV

120 Reserva Especial Carmenere

13.5% ABV

120 Reserva Especial Cabernet Sauvignon

13.5% ABV

120 Reserva Especial Merlot

13.0% ABV

120 Reserva Especial Syrah

13.5% ABV

Medalla Real Reserva Chardonnay

13.5% ABV

Medalla Real Gran Reserva Cabernet Sauvignon

14.0% ABV
Santa Rita Estates see sustainability as the confluence between being environmentally friendly, socially equitable and economically viable.

Sustainability is a wide-ranging, diverse and dynamic value system, and in order to address its full breadth Santa Rita have created a sustainability programme that draws different stages and areas together into a coordinated process.

Sustainability

Silver for Santa Rita at the Decanter World Wine Awards 2021

Santa Maria Medalla Real Gran Reserva Chardonnay 2020 obtained a Silver Medal and 92 points. The judges commented on its "toasty, nutty aromas with red apple, white peach and chamomile".

Wine Awards