Ingredients are fundamental to the flavour of beer, and with Caledonia Best we are committed to ensuring that our most important ingredient, barley, will come only from Scottish farmers.
We only use 100% Scottish grain that can be traced back to the individual farmers who grew it for us. Every grain of barley has been planted, grown and harvested under Scottish skies.
In working with a maltster and farmers that we trust, we ensure the best possible quality of all our malting barley, giving us a consistency in the taste and flavour of Caledonia Best, pint after pint.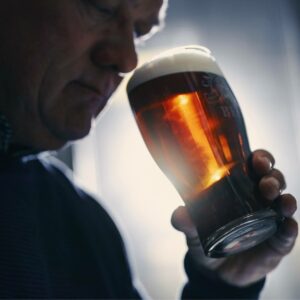 Our team of Master Brewers care for every drop of our ale, at every stage of its production. They perfect Caledonia Best by triple filtering, adding hops later and fermenting longer, combining cutting-edge techniques with a rich, 450-year-long tradition of brewing award-winning ales.
"Crafted in our famous Wellpark brewery where we have a rich, 450-year-long tradition of brewing award-winning ales."