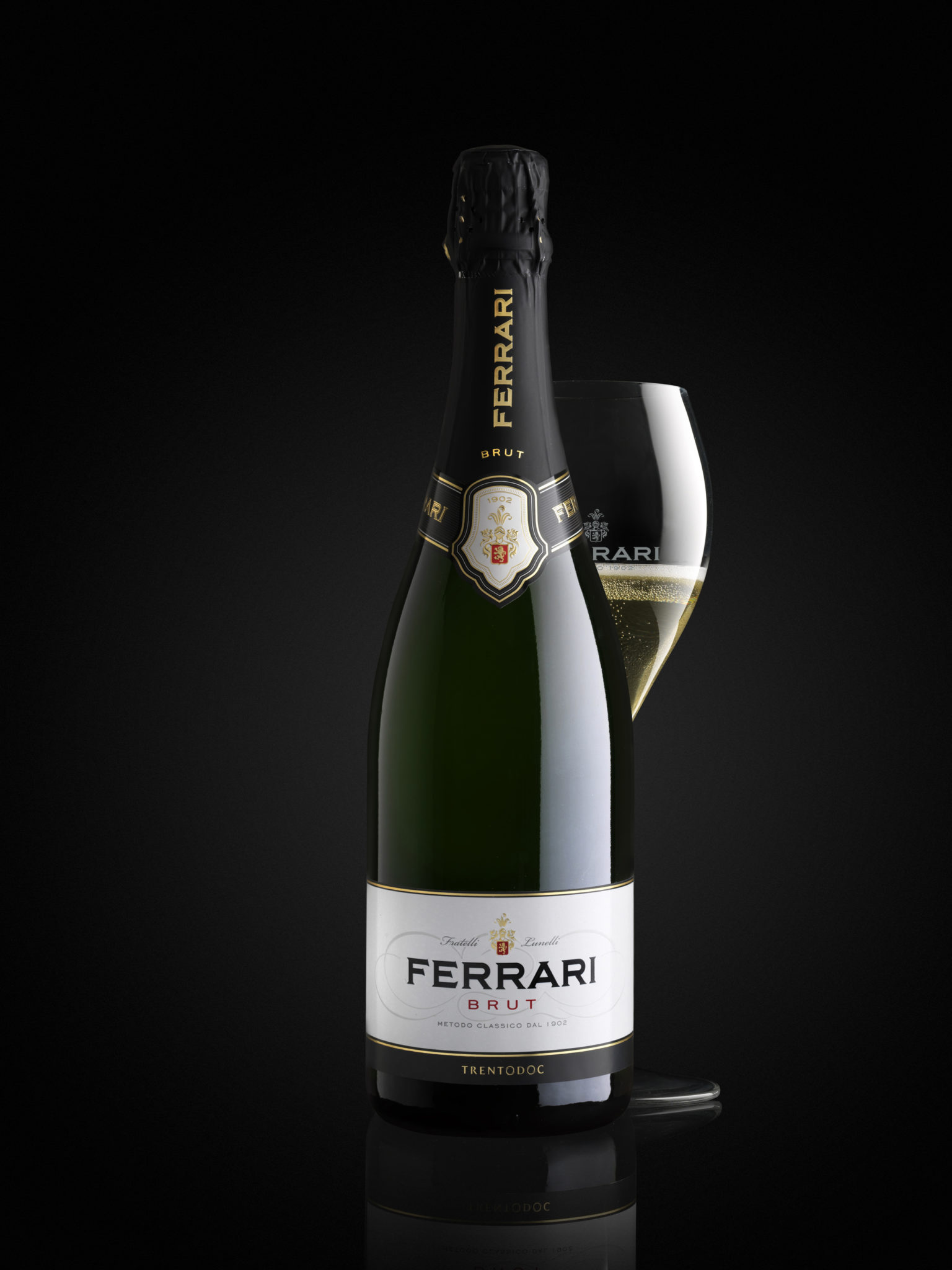 Ferrari Trento's story dates back to 1902, when a young Italian oenologist named Giulio Ferrari made his first trip to Champagne. Struck by the French region's geographical similarities to his native region, he realised the Trentino Mountains' extraordinary – yet untapped – potential for growing Chardonnay. So began a lifelong dream: to create Italian wines in the traditional method, that could show their own against the world's finest Champagnes.
Giulio's efforts resulted in resounding success. Although the estate passed to the Lunelli family in 1952, the Ferrari Trento wines are world-renowned for their expressive nature, flavour, fragrance and complexity, that stand testament to the power and potential of Italian Metodo Classico wines. The range has become synonymous with luxury and quality, and is awarded across the world, with 2019 seeing the winery pick up the acclaimed title 'Sparkling Wine Producer of the Year' at the Champagne & Sparkling Wine World Championships.
The Lunelli family continue to innovate to this day, safeguarding the environment as well as the health of those who work in the vineyards. In 2017, they received Organic Certification for all company owned vineyards. Their broader sustainability project, titled 'Ferrari's Vineyards, for Sustainable and Healthy Mountain Viticulture', requires their 500 vine-growers in Trentino to stick to a total ban on the use of chemical herbicides and fertilisers in favour of traditional practices such as green manuring, natural fertilisers like manure and compost, and only the use of extremely safe plant health products made from natural ingredients.
Brand facts
Number 1 awarded sparkling wine producer

1

Organic certification for all company owned vineyards

100 %
Maximum Blanc de Blanc

12.5% ABV

Maximum Rosé

12.5% ABV

Perlé 2017

12.5% ABV

Perlé Bianco Riserva 2015

12.5% ABV

Giulio Riserva del Fondatore 2009

12.5% ABV

Brut

12.5% ABV

Rosé

12.5% ABV

Brut F1

12.5% ABV

Perlé Rosé Riserva 2016

12.5% ABV
We firmly believe that any company should not limit itself to creating value for its shareholders

Sustainability has always been part of Ferrari Trento's DNA. It is its way of being, consisting of respect for people and for nature, as part of a programme of continuous innovation aimed at offering excellence inside every bottle.

Sustainability

Ferrari Trento named the official toast of F1®

For three years – starting with the 2021 season – the Italian sparkling wine par excellence will celebrate the victories of the great champions of Formula 1®.

Find Out More

The Italian art of living

With its natural elegance, Ferrari is an icon of style that wins you over from the very first sip.

Our Values